Sunday, June 11, 2023 – 4:30 p.m.
James Bridges Theater, Melnitz Hall, UCLA School of Theater, Film and Television
Witness an incredible showcase of trailblazing, daring, and imaginative projects in the 2023 Undergraduate Senior Showcase presented by the UCLA School of Theater, Film and Television. Join us as we debut these creative projects from our emerging directors, producers, screenwriters, animators, cinematographers, editors, and digital media artists.
Student Hosts: Charlotte Oxley and Eve Robitshek
---
Keynote Speaker: Professor William McDonald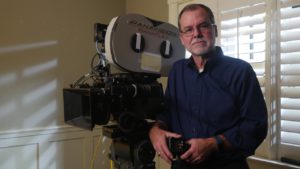 For 37 years, Professor Bill McDonald has been sharing with students his enthusiasm and passion for the art and craft of cinematography. McDonald received his M.F.A from UCLA in 1986, the first cinematography degree awarded by the university. He returned to UCLA TFT's Department of Film, Television and Digital Media in 1995 and was tenured in 1998 as head of cinematography. McDonald's numerous credits as a cinematographer include both documentary and dramatic films, and he has won numerous film festival awards. With his late wife, filmmaker Pamela Beere Briggs, he has produced and photographed independent documentaries including Funny Ladies: A Portrait of Female Cartoonists; Women of Mystery: Three Writers Who Forever Changed Detective Fiction; Mysterious California: Four Authors; Something Like a Sabbatical, Suzanne DeCuir's Life Jackets.McDonald served as Chair of the FTVDM department from 2012-2015, and again in 2019-2020.  McDonald was awarded the Society of Motion Pictures and Television Engineer's (SMPTE) Kodak Educational Award in recognition of his dedication to educating the next generation of filmmakers, and the American Society of Cinematographers (ASC) has honored him with associate membership, acknowledging his leading role as an educator in the field of academic cinematography.
---
Undergraduate Showcase Program
Producers Panel
Featuring:
 Xiomara Novo, Eve Robitshek
Directing Thesis Films Pt 1
Trees Are For Shade | Shailen Dawkins
Tea at Twilight • 夕の茶 | Aldo Schwartz
Editing Reel | Masu McLemore
Our Home | Sergio Vâzquez-Mora
Inventado | Daniel Chaidez-Rodriguez
Cinematography Reel | Paulina Panas
Refugio | Oscar Panas
Window Shopping | Marc Thureau-Dangin
Cooking Show | Sanaz Mahdi
I'll See You in My Dreams | Santana Aguirre
Purple and Green | Charlotte Oxley
Screenwriting Panel
Featuring:
Emmet Abrams, Deyri Chacon, Solomon Chang, Natalia Delgado, Paulina Panas, and Charlie Stuip
Directing Thesis Films Part 2
Diana | Luo-bing Pan
Ladke | Sruchi Patel
DOLDRUMS | Le Chau
Special Dee-livery | Emmet Abrams
You Tell Me (What Happened That Night) | Azalia Escalera
PERFECT | Ethan Major
Cinematography Reel | Natalia Delgado
Anhelo |Isabel Spooner Martinez
Long Dance | Kenny Beckford
Class of 2023
Emmet Abrams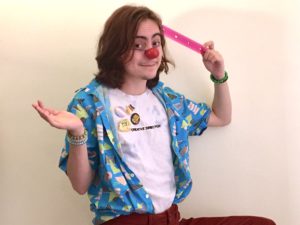 Hometown: Los Angeles, California

Biography: Emmet Abrams is a writer, animator, and self described "professional jester" born and raised in LA. Ever since he could pick up a pencil, his heart has belonged to the world of animation. His work gravitates toward comedy, science-fiction, horror, and other genres that are as weird and whimsical as he is. As a gay transgender man, Emmet also strives to tell diverse LGBTQ+ narratives, advocating for representation within the animation industry both behind the scenes and on the screen. He's worked as a development intern for companies such as Illumination and Lord Miller Productions, and is currently writing his first graphic novel, THE TRADER, releasing with Ulysses Press in late 2024. He has also showcased his art on a number of platforms around campus, including UCLA First Thursdays, the Hammer Museum's Gallery VII project, and the President's Banquet. You can keep up with his work on his Instagram, @nylonbandit.

Concentration: Animation, Screenwriting

Description of Projects: "SPECIAL DEE-LIVERY" (Short, Animation) – A day in the life of Dee, a food delivery robot at UCLA whose vivaciousness clashes with rude customers, fellow electronics, and everything else that the bustling campus has to throw at them. 

STANDARDIZED PATIENCE – (Half-Hour Animated Comedy Script) – A down on his luck C-list actor decides to take on his hardest role yet: coaching oddball actors-turned-practice patients for medical students, all while trying to reconnect with his daughter who's pursuing her MD at the same school.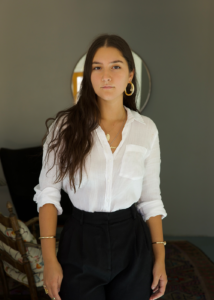 Hometown: San Diego, California

Biography: Santana Aguirre is a writer, director, and audiovisual artist based in Los Angeles. She is drawn to themes of generational trauma, family dynamics, motherhood, daughterhood, and womanhood, and is especially interested in exploring these themes within the context of events surrounding death, loss, and grief. She believes that horror can be used as a vessel to explore the complexity of interpersonal relationships, and is excited to continue her work in the genre. Having grown up a musician, Santana aims to tell stories that bridge her skills in filmmaking with her passion for music. She believes in the power of aural experiences to enhance the storytelling process. She writes and produces music in her free time and often composes the music for her own films.Santana is also interested in storytelling through projection design and projection mapping. She pairs her creation of projection art with her experience in music production and sound design to create audiovisual experiences, some of which are live and interactive. Santana is in her final year at UCLA, where she majors in Film, Television, and Digital Media with concentrations in Narrative Directing and Digital Media. 

Concentration: Narrative Directing

Description of Project: I'll See You in My Dreams (Short) – After the sudden overdose of her father, an aspiring pianist returns to her family's ranch home for the funeral. Upon arriving, she is haunted by dreams of him and the life they lived together, forcing her to confront their complicated relationship.

GHOST OF MY YOUTH: letters to my younger self – (Website, VR Experience)
Kenny Beckford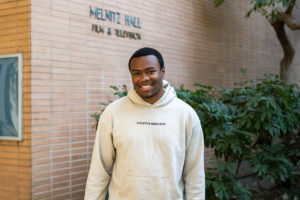 Hometown: Cleveland, Ohio

Biography: Kenny Beckford is a writer and director from Cleveland, Ohio. Growing up as a child actor in Cleveland, Ohio, Kenny failed to see accurate representation for younger black male characters in film and television. Wanting to change the narrative of what a black male can be and play, he attended DeKalb School of the Arts high school in Atlanta, GA where he was able to explore writing, directing, and acting, being able to create stories of his own experience and identity. His works tend to focus on humanizing black characters to show them as multidimensional and relatable. Now at UCLA fostering his love for creating stories as a directing concentration, he has been able to bring his tangible skills to the entertainment industry interning at A24, CNN, Oprah Winfrey Network, Macro Entertainment, United Talent Agency, and Warner Brothers Pictures where he pitched a feature film idea based of off IP to the heads of WB Pictures. In 2022, he was acknowledged by both the Television Academy as well as the Academy of Motion Pictures and Sciences into their annual student development programs. This school year he was selected to be a trophy presenter at the 2022 Nichols Fellowship Awards and was invited by the Academy to attend the 2023 Academy Awards. 

Concentration: Directing

Description of Project: A high schooler attempts to hide his anxiety around losing his virginity as pressure from his peers intensifies on the night of his school dance. This project is supported by the UCLA Film, Television, and Digital Media Production Fund.
. 
Deyri Chacon Perez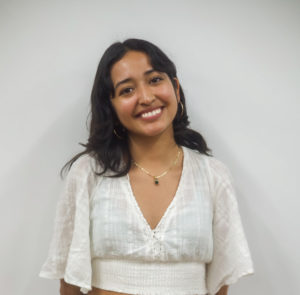 Hometown: Escondido, California 

Biography: Deyri Chacon Perez is a screenwriter and director born in Chiapas, Mexico who strives to share her perspective as an undocumented latina writer through her storytelling. At UCLA, she joined the Latine Film and Theater Association who accepted and welcomed her despite her citizenship status. With the help of this community, she wrote, edited, and co-directed her first short film, "Como Quisiera." The short that has now garnished over 150k views on Youtube is an LGBTQ+ film that explores love and grief between two teenage girls, in which memories and feelings are awakened by a scrapbook. Chacon aims to write more drama and coming of age films in the future that express the struggles that many minorities face in this country, in hopes to inspire other students like her. She believes that everyone should have the chance to accomplish their dreams no matter their background. 

Concentration: Screenwriting

Description of Project: My #1 Fan is a feature screenplay about a college playboy and popular soccer player who is encountered with an unexpected surprise, the discovery of Julio, his 8-year-old son. We see their relationship blossom but also challenged throughout the film mainly because of the presence of Julio's grandpa Don Luis, who makes his dislike of Pano visibly known due to the death of Julio's mother. The theme is similar to the films The Game Plan and Instructions not Included, in which those we expect to be unfit and undeserving parents end up loving their children more than anything, even more than their dreams.

Mi Principe Azul is a feature screenplay exploring the relationship between a Mexican girl and her immigrant father. While figuring out her sexuality and future, she struggles to reconnect with her father due to the abuse and trauma she experienced in the past and continues to experience in the present. 
Daniel Chaidez-Rodriguez
Hometown: Hawthorne, California

Biography: Daniel (Danny) Chaidez-Rodriguez is an independent filmmaker based from Los Angeles, CA who strives for proper LGBTQ+ and Latino representation on screen, two vital parts of his identity. Having received his Associates Degree in Film Production and Liberal Arts from Santa Monica College in 2020, Danny has honed his skills in filmmaking at UCLA, resulting in his debut short film, Inventado that highlights the struggles of mexican machismo that are still ingrained in Mexican-American society. Danny has worked as 1st Assistant Director in a few projects such as Sergio Vazquez Mora's BFA capstone Our Home and Charlotte Oxley's Purple & Green. He has also worked as Assistant Director on the Coca-Cola Refreshing Films Commercial shoot and for a make-up commercial shoot for a woman-owned Latina make-up brand. When not working as a barista, Danny is also a part-time creative development intern at Robert Downey Jr's production company, Team Downey. Danny hopes to continue to write and direct more stories that highlight the LGBTQ+ and/or Latine experience to break the mold of what has become mainstream consumer media. 

Concentration: Directing and Cinematography 

Description of Project: A coming-of-age story where a young queer Latino learns to embrace his true gender and sexual identity through the gaze of Mexican Florklorico.
Solomon Chang
Hometown: Berkeley, California

Biography: Solomon Chang is a passionate filmmaker, screenwriter, and arts facilitator. He hails from a huge Filipino, Chinese, and Native Hawaiian family, and came up filming music videos and short documentaries in the Bay Area's independent artist scene. While studying at UCLA, Solomon independently produced, wrote and co-directed a narrative music video series called The Weather Inside. This love letter to television, hip hop, and Asian American artistry is currently making a film festival run, as an official selection of the Los Angeles Asian Pacific Film Festival, UrbanWorld Film Festival in New York City, and the All Asian Independent Film Festival in Manila, Philippines. Solomon has worked at 20th Television, BlackStar Projects, and the Academy Awards, and hopes to have a magnificent career in Television Writing and Producing. Through his work, Solomon aims to explore and express the humanity of Asian Americans and Native Hawaiians, and bring their stories from script to screen, in beauty and in truth. 

Concentration: Screenwriting

Description of Project: Makana & The Magnificents is a feature screenplay exploring the relationship of a recently-widowed songwriter and his only son, a recent film-school dropout. When they travel to Honolulu for a family reunion, the father tries to reunite his old-school Hawaiian pop band, The Magnificents, in hopes of giving his son a comeback story to document. 

IBA is a half-hour comedy pilot following a magnetic matriarch who raises the outcasts of her Filipino family – including a single mother, a class clown and a drama king – in the wild western world of Berkeley, California.  
Le Chau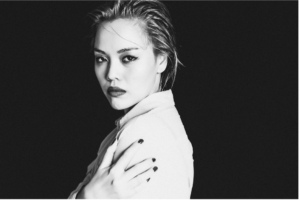 Hometown: Dong Nai, Vietnam

Biography: Le Chau is a native Vietnamese film producer, writer, and director born in Sai Gon, Vietnam. She set a goal of being a filmmaker at the age of 15 and has been working on making that goal come true ever since. She competed in five 48HFPs and received nominations for Best Female Director in 2015 and Best POC Film in 2016. Her recent achievements include the Jack Nicholson Scholarship in Screenwriting in 2022 and the Finalist of the Hedy Lamarr Awards for Innovative Female Artists in Entertainment 2022. To be a stronger filmmaker, in 2020, LeChau joined the United States Army to further herself in mental toughness, discipline, and leadership. Being an Asian woman in the US Army gives her a chance to overcome stereotypes about her ability to lead and be accountable for work that is often assumed to be a man's job. She is pursuing her second Bachelor's degree in Film at UCLA Theater, Film, and Television School in California. She works dedicatedly to bringing her perspectives as dan Asian female director to the cinema world. Her goal is to direct and produce meaningful, compelling, and sympathetic stories that have the same impact on the younger generation as it was on her.

Concentration: Directing

Description of Project: Doldrums carries a nostalgic feel inspired by the best post-Vietnam war films after 1975. Following an aging Vietnam veteran who cannot forgive himself for what happened in the war, the film focuses on the possibility of healing by facing the dramatic past with understanding and acceptance.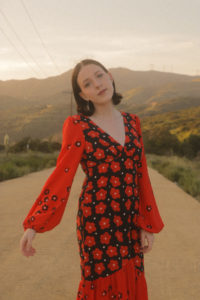 Hometown: Orange, California

Biography: Gigi Copeland is a Director, Musician, and Visual Artist from Southern California. Before UCLA, she attended Orange County School of the Arts for six years where she studied filmmaking. At UCLA she dedicated her time to doing freelance illustration and graphic design while also honing her skills in concept art, storyboarding, 3D modeling, and creating comics. After her second year at UCLA, she got a job working for a producer of the Tron franchise, doing concept art, character design, and science fiction world building for his production company. She plans on continuing to pursue work in previsualization for film, television, and video games. 

Concentration: Digital Media

Description of Project: I will be showcasing some of my concept art and digital media work.
Shailen Dawkins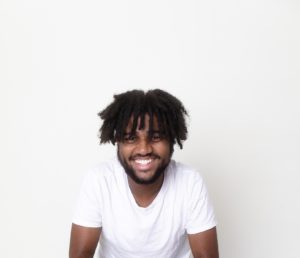 Hometown: Los Angeles, California

Biography: Shailen Dawkins is a 22 year old Writer, Director, Producer and Musician from Los Angeles, California. Through his creative endeavors, Shailen hopes to explore a variety of themes and stories. As an African-American and South Asian artist, Shailen aspires to tell unique and entertaining stories whilst prioritizing representation in his work. Shailen attended San Francisco State University for two years, majoring in Cinema. He began working on film productions in the bay area, and even competed in two 48 Hour Film Festivals. While attending SFSU, Shailen's passion for music grew which led him to start officially releasing music. During this time, Shailen also explored writing for film and television. In 2021, Shailen transferred to the University of California, Los Angeles to further pursue his passion for filmmaking. In 2022, Shailen produced "The Appointment in South Central", a film made through the BAFTA Next Filmmaker program. The following year, Shailen produced, wrote, and directed his UCLA thesis film entitled "Trees Are For Shade". Shailen is graduating soon from the University of Los Angeles, California with a Bachelor's Degree in Film and Television. He continues to pursue a career in film, television and the music field.

Concentration: Narrative Directing

Description of Project: Trees Are For Shade follows Frank Freedom, a former artist who tries to reconnect with a long lost painting he made for his late mother in a world where art is banned. 
Natalia Delgado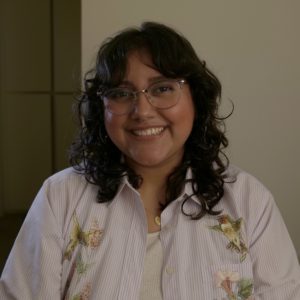 Hometown: San Jose, CA

Biography: Natalia Delgado is a cinematographer, screenwriter, and producer whose work focuses on amplifying the voices of underrepresented communities, such as those belonging to the Latine and LGBTQ+ community. She found a love for storytelling through its power to bring communities together through shared experiences. Upon arriving at UCLA, she joined the Latine Film and Theatre Association of UCLA (LFTA) where she was a creative producer for the annual short film and theater showcase, Night of Cultura 2022. Through LFTA, she was able to be the Director of Photography on a thriller, "Meat Lover" (2022) and a coming of age dramedy, "Self-Love, Mija!" (2023). Her work in LFTA has contributed to creating a safe environment for other Latine artists from UCLA to share their stories and bring unique perspectives into the world of media arts and live theater. 

Concentration: Cinematography and Screenwriting

Description of Projects: ¡Grito! is a feature length screenplay filled with themes revolving around generational differences, queer love, and reclaiming your roots. This is a coming of age story that follows Sadie Martin, a fifth generation Mexican-American and classical violinist who feels a strong disconnect from her Mexican heritage as a result of generations of assimilating to the "American Dream." As Sadie embarks on a new journey to college away from her majority White-populated hometown, she is introduced to the world of folklórico and mariachi. Here, she falls in love with Ximena, a vibrant folklórico dancer who pushes Sadie outside of her comfort zone, despite Ximena not being fully comfortable with herself. With the help of new friends, Sadie grows an appreciation for her roots, and learns to fight for what she believes in. Natalia hopes this story stands as one that commands a presence and most importantly: as a story that celebrates the beauties of being Latino and being queer. 

Natalia Delgado Cinematography Reel 2023 will feature visual excerpts from short films, scenes, and exercises that have been shot by Natalia during her time at UCLA. 
Azalia Escalera
Hometown: Inglewood, Los Angeles, California

Biography: Born and raised in Los Angeles, California, Azalia Escalera is a 4th year, first-generation, Latinx Film Production/Directing student at UCLA's School of Theater, Film and Television (TFT). She continues her artistic career as a visual storyteller and immersive experience creator through directing narrative and experimental film, film editing—including visual effects editing, and creating video installation pieces using projection mapping. All of which contain a visual style that ranges from surrealism to magical realism with references to the Horror genre. As an undergrad at UCLA she has worked on multiple undergraduate and graduate student film sets in which she has taken a liking to and has had the most hands-on experience with Production Design. She hopes to continue working in the Production Design department on future projects. Azalia draws from her own life experiences and hopes to spread awareness of everyday, untold experiences that members of marginalized communities face, particularly the Disabled community, LGBTQIA+ community, Latinx/e community, Women and those assigned female at birth, as well as those suffering from mental illness.

Concentration: Directing

Description of Project: YOU TELL ME (WHAT HAPPENED THAT NIGHT) — Narrative/Experimental Short inspired by exaggerated reality. Two young women. Both out to enjoy a night in the city. Both with red-dyed hair. Both wearing white, nightgown-like dresses. Both strangers. Zicra sits in the empty bar of her friend and inamorata, Johnny. Eudialyn, drunk, makes a mess in the women's restroom, stumbling out of the bar with her "caretaker" friends. After a collision with a man catalyzes her aloneness, she wanders, finding herself in a euphoric and other-worldly club. The same man from earlier enters Johnny's bar. As the night continues the two young women face exploitation, stares & betrayal.


Oscar Flores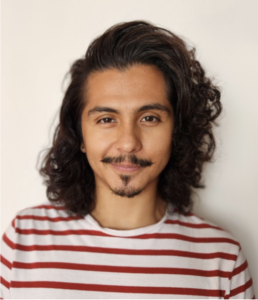 Hometown: Guadalajara, Jalisco, Mexico
Biography:  Oscar Flores is a fourth-year undergraduate student majoring in  Film and Television. Born in Guadalajara Jalisco, Mexico, he attended three semesters at the University of Guadalajara to major in performance arts. However, at the age of 21, he was offered permanent residency in The United States and moved to California to pursue his dream of becoming a filmmaker. He transferred from American River College in Sacramento, California, after being admitted to the University of California  Los Angeles. His concentration is on Directing, and he focuses on writing latine-oriented stories about mental health. His thesis short film, which also functions as his research project, narrates the story of has Oscar's film intends to raise some questions and critique the current lack of immigration policy that can support black, indigenous, and people of color coming from the southern border. By incorporating magic-realism elements found in Mexican literature, Oscar expects to convey on screen the mental burden people go through on this journey.

Concentration: Directing

Description of Project: After being chased by mysterious entities on her way to the Mexican and US border, Refugio encounters a border patrol officer who will question her journey's purpose and offer her to stay in America if she wins her favorite childhood game.
Jason Jung
Hometown: West Palm Beach, Florida
Biography: Jason Jung is a cinematographer. Thank you to my mentors and comrades in arms. 
Concentration: Cinematography & Post-production 
Sanaz Mahdi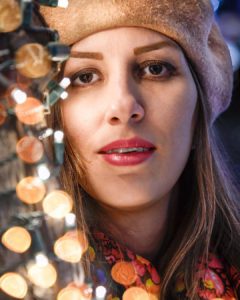 Hometown: Tehran, Iran

Biography: Sanaz is a photographer, producer, editor, and filmmaker who has a graphic design background.

Concentration: Post-Production/Editing

Description of Project: Editing "Four Corners" is a pilot for an episodic TV show exploring Kurdish identity and struggle through Kurdish cuisine. In this short, Luqman, a Kurdish scientist, and self-taught chef gives us an introduction to Kurdish culture and Kurdish cuisine.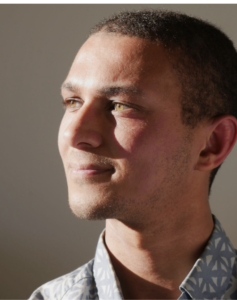 Hometown: Birmingham, Alabama // Seattle, Washington

Biography: Ethan Major is an award winning actor and filmworker. As a student at UCLA, he has contributed on set for many of his classmates' films in the Grip and Electric department, including Anali Cabrera's On Slauson, selected for the Cannes World Film Festival. 

Concentration: Directing

Description of Project: PERFECT is an experimental drama about pride, and the violence of looking. A series of short vignettes offer a sordid glimpse into the toxic relationship between Morgan, a Black aspiring model, and Bill, a white Robert Mapplethorpe-esque photographer. Racism, photography, and BDSM collide in a stylish riff on the classic tale of Narcissus.
Masu McLemore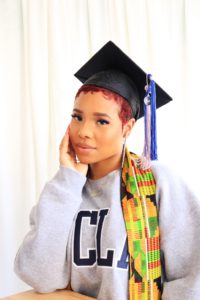 Hometown: Los Angeles, CA

Biography: ​​Masu McLemore is a video editor, audio editor, and podcast producer from and based in Los Angeles. The excitement of evoking emotion led her to further explore the particular mystique of video editing, at UCLA's film school. With her keen ear for music and artistic eye, Masu brings a fresh perspective and unparalleled experience to every project she works on.

Concentration: Post Production/Editing

Description of Project: Editing "Inventado" written and directed by Daniel Chaidez-Rodriguez. It's a coming-of-age story where a young queer Latino learns to embrace his true gender and sexual identity through the gaze of Mexican Folklorico.
Xiomara Novo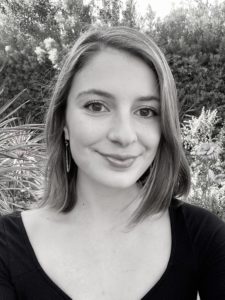 Hometown: Los Angeles

Biography: Xiomara Novo is a recent graduate from the UCLA School of Theater, Film and Television with a concentration in Producing and a minor in Professional Writing. Over the course of her entertainment career, Xiomara has had experience in creative development, content strategy and talent representation at companies such as Warner Bros. Discovery, Fox Entertainment and NBCUniversal. Xiomara was also selected to be part of the 2022 Academy Gold Rising class, a diversity and inclusion initiative from the Academy of Motion Picture Arts and Sciences. In her final year at UCLA, Xiomara co-produced two thesis films, ANHELO and INVENTADO which were each character-driven dramas that highlighted Hispanic stories. Being a woman of Cuban descent, Xiomara values media that uplifts underrepresented communities both behind and in front of the camera. As a Producer, Xiomara seeks to make content that revolves around universal human issues and pushes boundaries by blending genres to elevate the material. 

Concentration: Producing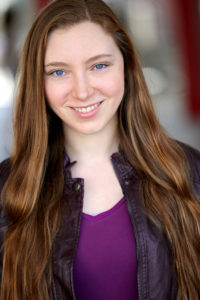 Hometown: Los Angeles, CA

Biography:Charlotte Oxley is an award winning director and cinematographer from Los Angeles. She is a graduating Film and Television Major and Cognitive Science Minor focusing on Psychology and Linguistics. In her senior year at UCLA, Charlotte directed and produced her senior thesis film Purple and Green, line produced thesis film Doldrums, and was the cinematographer for two thesis films and one Film and Photography Society film, Inventado, Frame of Mind, and Give Peace a Chance, along with crewing for various other projects. Charlotte's career goal is to impact others with the films she creates and to show the beauty of life on film. She is deeply interested in how people interact and wants to translate true-to-life stories to the screen. Charlotte aims to put women in front of and behind the camera to showcase the work of talented female artists and filmmakers.

Concentration: Directing

Description of Project: Purple and Green follows two young sisters who need to learn to rely on each other to mitigate stress and anxiety developed from going back and forth between their divorced parents' houses. This true-to-life story centers around a close sister relationship, and highlights themes of sisterhood, strength, and mental health. Purple and Green is supported by the UCLA Keck Humanistic Inquiry Undergraduate Research Awards and aims to translate research on how divorce affects children into film to accurately and genuinely represent divorce from a child's perspective.
Luo-bing Pan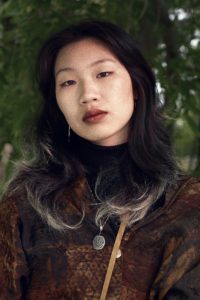 Hometown: Shenzhen, China

Biography: Luo-bing Pan is a writer, director, dancer, and photographer from Shenzhen, China. In 2019, she relocated to California and attended UC Davis with a major in Cinema and Digital Media before being accepted into UCLA's Film and Television program. Luo-bing's creative pursuits often center around exploring themes of cultural conflict, queer experience, and womanhood, with a desire to create stories that resonate both personally and universally. Her favorite film, Aftersun, written and directed by Charlotte Wells, inspires her with its innovative cinematic language and richly sensual texture. Luo-bing seeks to create works with similar aura that are deeply rooted in her cultural heritage. In addition, Luo-bing has years of dance training. She recently started "walking" in the ballroom scene of Los Angeles and wishes to contribute her filmmaking resources and artistic vision to the local queer community. During her senior year at TFT, Luo-bing wrote, directed, produced, and edited her debut short film Diana, and crewed on a number of undergraduate and MFA film sets in a variety of positions. After graduation, Luo-bing wants to work as a freelance cinematographer while writing new stories, being inspired, and walking in the ballroom during her free time.

Concentration: Directing

Description of Project: Diana – a UCLA undergraduate thesis short film that follows a Chinese trans woman as a recent immigrant in California as she navigates through a fraudulent marriage with an abusive American husband and a turbulent friendship with a well-meaning neighbor. Supported by the UCLA Keck Humanistic Inquiry Undergraduate Research Awards, Diana sheds light on the struggle experienced by queer immigrants in the United States.
Paulina Panas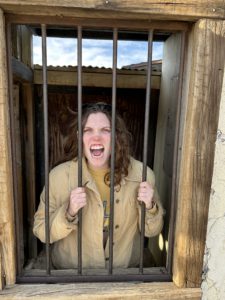 Hometown: Worton, Maryland

Biography: Paulina is a screenwriter and cinematographer, as well as a personal trainer from a small town in Maryland. She is passionate about conveying authenticity and emotion in her work, both on the page and on the screen. Her career path and aspirations continue to evolve as she delves into what she enjoys, both creatively and not, but a career goal would be to write and be the director of photography for a film set in her hometown. Over the past four years at UCLA she has had the privilege of working on the camera and lighting teams for her classmates' thesis sets, and she's excited to see what comes next. 

Concentration: Cinematography and Screenwriting

Description of Project: Before You Leave is Paulina's second feature screenplay written in her time at UCLA. It is a coming of age film set in a fictionalized version of her hometown about a young woman who learns to love where she grew up through a series of summer traditions before she leaves for college in LA. 

Paulina Panas 2023 Cinematography Reel will feature visual excerpts from short films, scenes, and exercises that have been shot by Paulina during her time at UCLA.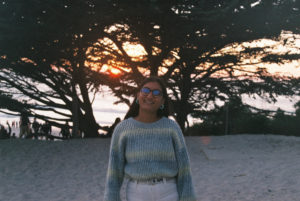 Hometown: Morgan Hill, CA

Biography: Sruchi Patel is a writer/director passionate about telling authentic stories stemming from experiences of the South Asian diaspora, while also keeping in mind that characters can exist without having identity being their main character trait. Upon graduation, she's looking forward to finding her way into a writer's room and one day, running her own show. After coming to LA for film school, she was inspired by a tight-knit network of South Asian filmmakers and storytellers, and found ways to collaborate with them and amplify each other's stories. Throughout her time at UCLA, she was able to explore multiple genres, gravitating the most towards comedy/dramedy. She was the recipient of the George Burns and Gracie Allen Scholarship/Fellowship in Comedy. She is currently the Head of Community Engagement for Rickshaw Film Foundation, a non-profit organization aimed at fostering South Asian storytellers' voices within the entertainment industry through free programs. She can't wait to continue collaborating with talented writers and filmmakers to ensure that diversity isn't just a buzz word but reflects everyday life. 

Concentration: Directing

Description of Project: LADKE follows Saloni, an anxious yet hopeless romantic, as she embarks on a quest to find the boy wearing the coolest shoes on campus. There's only one problem: She has no idea what he looks like. Saloni has always been confident in her style, her personality, and her interests, but when looking for love? Nuh-uh, no way, nope. She can't speak up and even if she did, what would she say? In her journey to find the coolest shoes on campus, Saloni learns to listen to her inner voice and trust herself. Sruchi can't wait for more people to watch the film, hoping that young girls can relate to Saloni's path to confidence. You can stay up to date with all things Ladke by following @ladkefilm on Instagram. Ladke was produced with the best collaborator a Director could ask for, Anuradha Srikanth. When Sruchi said she wanted to write and direct a romantic comedy for her senior thesis, Anu screamed (out of excitement). 
Danielie Ramirez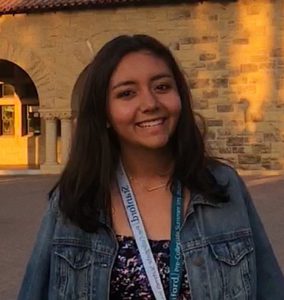 Hometown: Santa Ana, California

Biography: Danielie Ramirez is a fourth-year undergraduate student at the University of California, Los Angeles. Pursuing a major in film, television, and digital media, a second major in psychology, and a minor in entrepreneurship, she is uniquely positioned to deliver creative storytelling that is rooted in a deep understanding of human behavior, communication, and keen business acumen. Ramirez is currently working as an intern for the U.S. Department of State producing original video content for the Office of Strategic Communications as well as a marketing coordinator for Indigenous Media's 60 Second Docs. In her free time she freelances through her production company REELIVE. These have included projects that range from video series implemented into curriculum at community colleges across Southern California to commercial work for an aerospace manufacturing company. With extensive marketing experience and expertise in producing a variety of content formats, Ramirez brings a cultivated perspective to content creation that drives business success and resonates with diverse audiences.

Concentration: Producing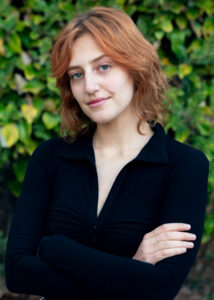 Hometown: Traverse City, Michigan

Biography: Robitshek is an award-winning independent film producer based in Los Angeles whose experience expands both narrative and commercial production. Robitshek has interned in management and creative development for 42M&P, Big Beach, The Gotham Group, and Color Force. Robitshek has produced over ten projects, including As You Are — Daisy Friedman (NFFTY Jury Pick, Wicked Queer, Berkshire Film Festival), Good Jazz Back to You — Sophia Heriveaux, and Cassiopeia8000 – Charlie Stuip, Lucy Urbano (UCLA Theater Capstone). In her work, Robitshek strives to produce stories that tell authentic, diverse, and groundbreaking LGBTQIA+ representations.

Concentration: Producing

Description of Project: In collaboration with fellow UCLA '23 student Santana Aguirre and UCLA Alumni, Alex Turner, Robitshek produced the short film I'll See You in My Dreams. The film features an aspiring pianist who returns to her estranged family's ranch home for her father's funeral after his overdose. Upon her arrival, she is forced to confront their complicated relationship while grappling with her trauma, haunted by dreams of the ghosts her past.  

For her Producing Capstone, Robitshek expanded the feature to create a concept report, financing, distribution, and attachment strategies, and marketing report. For further queries, please contact isyimdreams@gmail.com
Aldo Schwartz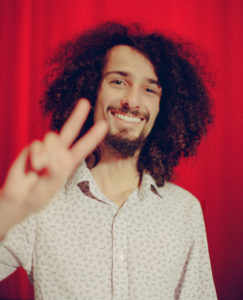 Hometown: Tiburon, California

Biography:  Aldo Schwartz is a San Francisco-born writer, artist, and filmmaker focused on cross-cultural communication and interdisciplinary collaboration. He has directed, produced, and photographed projects across genres – including narrative shorts, documentaries, music videos, and multimedia installations. In addition to filmmaking, Aldo has worked as a podcast host, film programmer, seminar instructor, and deckhand on a diving boat. He is currently teaching a university-level seminar on Pilgrimage, leading Documentary Filmmaking Workshops at two high schools in South Los Angeles, and collaborating with a team of artists, scholars, and architects to build a tea house out of up-cycled ocean plastics. He also serves as founding president of UTeaLA — a student organization devoted to the study and practice of the Japanese tea ceremony. After graduation, Aldo plans to work as a documentary filmmaker, artist, and teacher, splitting his time between Los Angeles and Japan.

Concentration: Documentary Production & Cinematography

Description of Project: Tea at Twilight •「茶の夕」On the cliffs of Malibu, a sensei and her students reflect on the nature of chadō ("The Way of Tea") as the sun sets over the Pacific.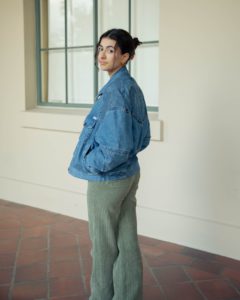 Hometown: Stamford, CT

Biography: Isabel Spooner Martinez is a Spanish-American artist who is passionate about showcasing bilingual filmmaking. She has always worked with people to portray who they are through the camera beginning with portraiture photography and now as a film director. Isabel is a graduating senior at UCLA with a concentration in Narrative Directing and Documentary Directing.  When she is not on set, Isabel is working as Co-President of UCLA's premiere fashion organization FAST at UCLA where she supports an environment of self expression for UCLA students. There she leads 13 committees, an industry level fashion show, and a print magazine.

Concentration:Narrative Directing, Documentary Directing

Description of Project: ANHELO is a short film that explores the real life struggles of a relationship that all can relate to. Mireya is a young Spanish woman who lives with her partner Gabriel in Los Angeles. She must move back to her home country Spain to take care of her mother who has early onset Alzheimer's. Throughout their last night together, ANHELO explores the moving themes of family, caregiving, mental health, and illness. Communication and love are at the core of the film.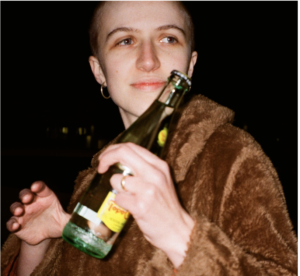 Hometown: Oakland, CA

Biography: Charlie Stuip is a writer, video artist and co-founder of HIGHBALL MEDIA,  a cross-disciplinary production company with a focus on experimental queer stories. She studied writing at Oakland School for the Arts where she wrote a novella, Everyone's Itching for a Good Drive. Currently, she's finishing a bachelors in screenwriting at UCLA. She is former staff writer and section editor for FEM magazine, and has written radio pieces for NPR's All Things Considered–which won her a Gracie Award for Women in Media. She worked as a copywriter for the PEER Lab out of UCLA's Herb Alpert School of Music. Her work challenges traditional structure, gender conventions and sexual taboo. 

Concentration: Screenwriting

Description of Project: sweethart, which takes the form of a feature script and a short film, is about two subterranean people, Dawn and Mike–childhood friends who reunite after 15 years into a vexed love affair, which started as mistaken identity–as Mike has since transitioned into a man. They shared a girlhood wounded by Mike's charismatic but insidious father, and now struggle in the shadow of him.
Marc Thureau-Dangin
Hometown: Paris, France
Biography: Marc is a Film producer, writer, editor, director from France.
Concentration: Directing, documentary directing, post production.
Natalia Trejo Bax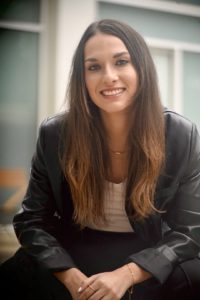 Biography:  Natalia is in the post-production and cinematography concentration. Natalia comes from a Mexican and Belgian background, which has inspired her interest in telling stories from different perspectives, cultures, and genres. Natalia's passion for editing and cinematography grew from working with the Latinx Film and Theater Association and the Fashion and Student Trends clubs. In the past four years, she has worked on several MFA and undergraduate thesis projects, and with many UCLA alumni. Her consistent work on sets sparked a growing interest in the art of cinematography and lighting. When Natalia is not on set, you can find her in the editing suites working to puzzle together projects of all genres. Natalia is excited to pursue editing and post production roles professionally after graduation. She not only hopes to bring her multicultural perspective to her work, but Natalia also hopes to use her editing skills to empower and inspire women behind the camera and in the editing room. Natalia would like to thank the entire class of 2023 for inspiring her to be a better filmmaker every day and to never shy away from a challenge! 

Concentration: Cinematography and Post Production

Description of Project: For her post production capstone project, Natalia co-edited Ladke (directed by Sruchi Patel) and Anhelo (directed by Isabel Spooner Martinez). 

For her cinematography capstone project, Natalia worked as the irector of photography for Educating Her (directed by Isabel Spooner Martinez) and gaffer for Inventado (directed by Daniel Chaidez-Rodriguez) and Our Home (directed by Sergio Vázquez-Mora).
Sergio Vázquez-Mora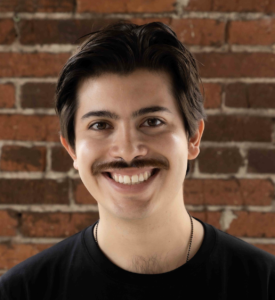 Hometown: Guadalajara, México 

Biography: Sergio is a Film Producer, Writer, Director and Cinematographer hailing from Guadalajara, the cultural heart and soul of México  -but please do not tell people from Mexico City because they hate it.  Sergio has a passion for Mexican culture and aims to challenge and reframe societal notions of identity through his artistic vision and unique point-of-view as a Mexican-American Immigrant. Sergio has worked as an independent photographer and filmmaker since 2019, specializing in social events, documentaries, and music videos. During his time at UCLA, he interned in social media marketing and development for New Cadence Productions, a film and television production company that focuses on aspirational Latine stories. Currently, he is working as an Associate Producer for the upcoming documentary of UCLA Professor Rory Kelly. Through his work, Sergio strives  to shed light on the beauty, complexity, and richness of Mexican culture and inspire others to challenge societal norms and embrace their unique identities in all the beautiful, the bad, and the ugly. 

Concentration: Directing & Cinematography 

Description of Project: For his Directing Capstone, Sergio wrote, directed, and produced the thesis film OUR HOME. A home-invasion thriller that poses a complicated question: What would happen if two Anglo brothers invaded the home of a Mexican family and claimed it as theirs? 

For his Cinematography Capstone, Sergio worked as Director of Photography for fellow Guadalajara-born, and UCLA '23 Director, Oscar Flores, on his thesis film REFUGIO. 

In addition of working on these two films, Sergio co-produced INVENTADO and PURPLE AND GREEN thesis films for fellow UCLA '23 Directors, Daniel Chaidez-Rodriguez, and Charlotte Oxley.