Thursday, June 9, 2022 at 6:00 p.m.
James Bridges Theater, Melnitz Hall, UCLA School of Theater, Film and Television
The Thesis Showcase event screens the final films made at UCLA from our emerging directors in the UCLA TFT M.F.A. Production Program.
Student Hosts: Jinsui Song & Parida Tantiwasadakran
Distinguished Alumni Award: Geeta Malik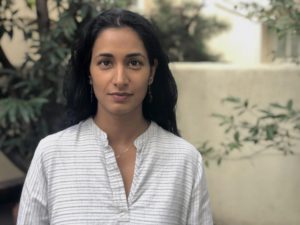 Geeta Malik is an award-winning writer and director whose accolades include the inaugural Academy Gold Fellowship for Women, the Academy Nicholl Fellowship, and the Austin Film Festival Comedy Screenplay Award for her feature script, DINNER WITH FRIENDS (retitled to INDIA SWEETS AND SPICES).
In 2019, Geeta directed INDIA SWEETS AND SPICES, starring Bollywood superstar Manisha Koirala (BOMBAY, DIL SE), Adil Hussain (LIFE OF PI, DELHI CRIME), and Sophia Ali (UNCHARTED, THE WILDS). The film was produced by SK Global and Madison Wells Media, and premiered at the 2021 Tribeca Film Festival. INDIA SWEETS AND SPICES was released theatrically by Bleecker Street on November 19th and is currently streaming on Hulu.
Geeta is a Film Independent Project Involve Fellow and an alumna of UCLA's graduate film program. She wrote and directed the viral narrative short, AUNTY Gs, which earned a College Television Award (a "student Emmy") in comedy from the Academy of Television Arts and Sciences. Her other short films include SHAMELESS, BEAST, and APU'S REVENGE. Her first feature film, TROUBLEMAKER, premiered at the 2011 Cinequest Film Festival.
Faculty Guest Speaker: Lecturer 
Alex

 O'Flinn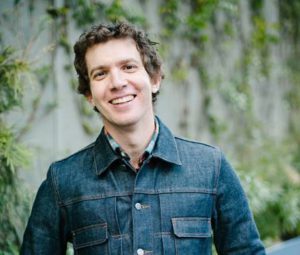 Alex O'Flinn is a Film Editor in Los Angeles.  Some of his credits include the Amazon limited series "The Underground Railroad" for director Barry Jenkins, "The Rider" for director Chloé Zhao, "A Girl Walks Home Alone At Night" for director Ana Lily Amirpour and "The OA" for showrunners Zal Batmangli and Brit Marling.  In 2017 he received a "Best Editing" nomination from The Independent Spirit Awards for his work on "The Rider".  He has been an editing advisor for The Sundance Institute's Documentary Edit and Story Lab,  Film Independent's Project Involve, Film Independent's Directing Lab, and is a Lecturer at UCLA's Department of Theatre, Film and Television.  Currently, he is working on the Amazon limited series "Expats" for director Lulu Wang.  
THE FILMS
Red by Yichi Zhang
Yearning to be a poet but trapped in her soul-sucking accountant job, Zhuang develops an odd vision of the color red in grief over her lost dreams and her grandmother's death. 
California Light by Robert Denfeld
One filmmaker's exploration of natural light in California and its influence on people's lives
All I Know by Obinna Robert Onyeri
A man's search for his friend puts him at risk of revealing life-altering secrets they both share. 
How to Cure Insomnia by Khiam'e Fields
17 yrs of life. 8 yrs of braces. A lifetime of worrying if today will be the day he won't come home. Welcome to motherhood. There is no cure.
Young People, Old People & Nothing in Between By Parida Tanti
9-year-old Juice has one mission this year: to help Grandma Lovely retain as many memories as possible in order to halt the onset of her early dementia.
默 (to write from memory) 
By Emory Johnson
"I would prefer not to." - Herman Melville
Homebody By Shruti Parekh
Facing eviction after her mother's death, a struggling artist searches for creative ways to defend her right to stay in her family's Brooklyn apartment.
Dead End By Tatiana Wisniewski
Liz, a 20 year old physics student, wakes up from an awful nightmare where she is murdered at the end, only to find out she is about to live everything she had just dreamed of.