Monday, June 6, 2022 at 7:00 p.m.
James Bridges Theater, Melnitz Hall, UCLA School of Theater, Film and Television
The  Event
The Screenwriters Showcase is an annual event, part of the UCLA TFT Film Festival, and is designed to celebrate the work of the Screenwriting MFA Program and introduce outstanding student scripts to the industry. Students submit feature-length and TV scripts that they worked on in the program, which are read and critiqued by industry experts.
This year, the UCLA Screenwriters Showcase is Monday, June 6, 2022. The Showcase features an awards ceremony for the screenwriting students' highest-rated feature scripts and TV pilots as selected by the industry professionals.
Previous Screenwriters Showcase participants have signed with managers and agents, become staff writers on TV series, optioned winning scripts, and have received many other distinctions and awards. Please visit the UCLA TFT Screenwriters' website for more information: https://screenwriting.filmtv.ucla.edu/
Student Hosts: Molly Lindsey & Zach Cox
Nominations
Feature Adaptation 
Hidden Leaf – Sunce Franicevic *WINNER
Letter From an Unknown Woman – Frankie Whitty
Sweetwater – Malcolm Badewitz
_____________________________________________________________________________________________
Original Feature 
Birth of Venus – Cecily Pierce *WINNER
Everette – Sunce Franicevic
Killer Act – Jake Billingsley
______________________________________________________________________________________________
TV Half Hour
Fictional Problems – MJ Weerts
Wild Wild West Hollywood – Seis Steves *WINNER
______________________________________________________________________________________________
TV Hourlong
BILK – Molly Lindsey *WINNER
Figures of Speech – Seis Steves
Grover's Corners – MJ Weerts
The Finalists
---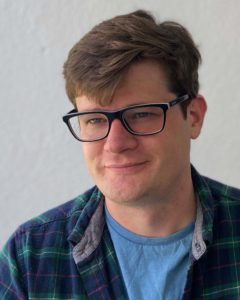 Malcolm Badewitz
Raised in the undoubtedly haunted woods of rural Washington, Malcolm processes his odd and humorously traumatic upbringing by writing horror movies and family dramas. He once earned a B.A. in psychology but, after realizing he was a terrible researcher, turned to that other path which so openly welcomes those of us who endured rocky childhoods… writing.
Sweetwater
:
After being forced to leave the lush Virginia countryside, a young woman struggles to survive the brutality and deprivation of her new home in the lonely, drought-choked prairie of 1880s West Texas.
Based on The Wind, by Dorothy Scarborough.
---
Jake Billingsley
Jake Billingsley is a feature writer from St. Louis, Missouri. He has a strong interest in crime, horror, and thriller stories. His writing style displays a strong comedic flair and keen awareness of genre. Jake's number one goal is to entertain the audience and bring something familiar to the screen in a fresh and exciting way. 
KILLER ACT: It's 1975: an aspiring actress stalks moviegoers out of theaters, killing them to develop her acting abilities on her road trip to Hollywood… until she meets her match.
---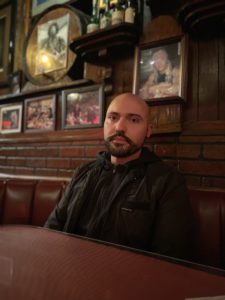 Zach Cox
Zach was born in Rexburg, Idaho and stayed there as long as the city would let him. A poor student, he barely graduated high school and took seven years to complete his undergraduate study.  Grade school teachers would be shocked to find out he's in a graduate program of any kind. But he made it into UCLA somehow and wrote something a few people liked and now you're reading his bio. You can find Zach bartending at iconic Los Angeles concert venues, writing absurd screenplays, or kicking it with your mom.  
Moving Alaska: An idiotic president orders the state of Alaska to be moved to California's southern coast, and the success of the mission lands squarely on the unwilling shoulders of the Assistant Secretary of Defense, Chelsea. She must take charge of a misfit crew of Alaskan tow-truckers and prove that, if they can't get the job done, at least they can look like they're kind of sort of trying. 
---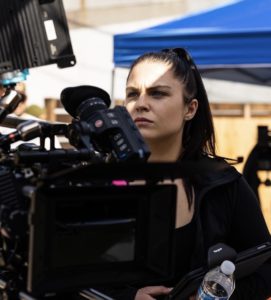 Sunce Franicevic
Sunce Franicevic is a feature writer and director from Santa Rosa, CA with a strong emphasis on dark comedy. Her short films have screened all over the country, garnering many awards.
HIDDEN LEAF: A carpenter gets hired to build an open air amphitheater in his girlfriend's backyard, as the theater reaches completion, he is forced to reckon with his father's deteriorating mind and dark past. 
EVERETTE: A janitor at a zoo falls in love with a zookeeper, fathers a gorilla, and discovers a deviant animal sex cult that he must try to expose before it's too late.
---
Molly Lindsey 
Molly grew up in Kansas City and graduated from the University of San Diego with a BA in Interdisciplinary Humanities and Art History. She currently studies improv at The Groundlings and is a finalist for the Alfred P. Sloan Television Screenwriting Grant. When she isn't writing, you can find Molly at a comedy show, traveling, or kicking it with Zach and your mom.
BILK:
In 2008, an "emo" high school student from the midwest uses her intelligence and charisma to scam those around her in hopes of escaping her small town.
---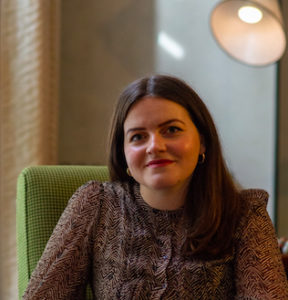 Cecily Pierce
Cecily was born and raised in North London, the fifth of six children in a loud and lively household. Drawn to storytelling from a young age, she loved reading and writing about girls with knotty hair and bruised knees, and spent many formative weekends in drama clubs and school play rehearsals. She went on to earn her bachelor's degree in English Literature from Cambridge University, where she continued to perform in and produce student theatre productions. After graduating and spending a year in the glamorous world of e-commerce, Cecily decided to combine her love of storytelling and film, and had soon written her first feature screenplay. Today, her work often revolves around family groups— considering how these complex units shift, dissolve and regroup under pressure— and, while she tends towards a grounded and naturalistic style, she's always partial to glimpses of the surreal.
Birth of Venus:
A young woman longing to escape her upbringing travels to Tuscany to work for a wealthy English family. But when she witnesses a fatal hit and run, she becomes embroiled in a dark power struggle with the family's patriarch.
---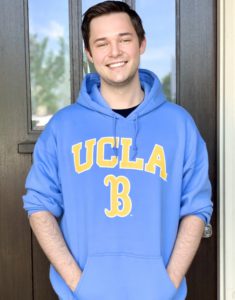 Seis Steves
A native Texan, Seis is the liberal, queer black sheep of his family. What path did that lead him on? Let's find out. Graduating from The University of Texas at Austin, Seis earned Bachelor's Degrees in both Advertising and English, gaining an additional certificate in Business Foundations. During his time at University, Seis held positions in radio communications, post production, and account leadership. Additionally, Seis was the captain of the UT Competitive Speech Team, winning 3 national championships as well as 2 individual national titles.
After graduating and working at an advertising agency, he knew he wanted to take his storytelling to another level. Currently, Seis is an MFA Screenwriting student at UCLA with a focus on television writing.
And, yes, his name is a number.
The Wild Wild West Hollywood: When a closeted Texan moves to the wild terrain that is West Hollywood, he must learn how to survive amongst his newfound community and try to forget the home he left on the range. 
Figures of Speech:
When a teenage thespian is forced to move into a public school with no theater program, she must join the competitive Speech team and navigate the competition in order to prove she is a star. 
---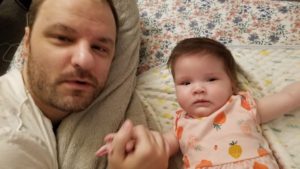 MJ Weerts
MJ Weerts is a TV Writer and former High School Reading Teacher. He and his wife, Thao, have a six-month-old daughter named Kai, who is very vocal. In his spare time, he loves to read novels, and his favorite fictional character is Milkman Dead. 
Fictional Problems:
Inside the Creative Writing Department at Carleton College, the only thing that can match the enormous professional successes of the world-famous faculty are their constant, disastrous personal failures.
Grover's Corners:

When murders in the M.O. of Chase Foster, a Los Angeles Serial Killer whose been on death row for the past ten years, start just a few days after the true crime documentary about his case premiers on Netflix, it's up to the original detective who put him away, and a young upstart who just transferred into the LA Homicide Unit and has an interesting theory on the case, to figure out who's doing these "reboot" killings, before it's too late.
---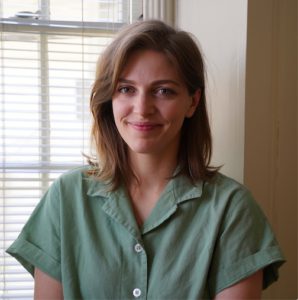 Frankie Whitty
Frankie's body of work focuses on dark, often historical dramas that investigate the cross section of love and obsession centered around the queer, female experience. Her writing is frequently influenced by whichever art movement she is currently researching, whether it's the illuminated manuscripts of Medieval Ireland or the avant-garde painting of pre-revolutionary Russia. At the end of the day, she is deeply moved by the act of building personal monuments to the things you're devoted to.
Frankie earned her BA in Media Studies and Film Production at the New School, where she also received the grand prize for her original drama pilot, Brigantine. At UCLA, her original drama pilot La Peste was a finalist in the 2021 Screenwriter's Showcase.
Letter From an Unknown Woman:

A woman's enduring devotion to a famous architect she met as a child comes to define her life and passions. The story unfolds through three encounters between them at different periods of the woman's life, and portrays the changing nature of her love given the fact that each time they meet, he fails to remember her

.
---