Tuesday, June 7, 2022 at 7:00PM
James Bridges Theater, Melnitz Hall, UCLA School of Theater, Film and Television
Producers Marketplace featured four graduate students from the distinguished Producers Program presenting their feature film or television project to a panel of top-tier industry judges before a live audience. Finalists deliver brief concept pitches and then field questions from the judges about their project and their financing strategy.
The judges select the most promising proposal for the Dan Angel Family Producers Award, and the audience selects its favorite pitch for the Barbara Boyle Promising Producers Prize. Both awards come with a monetary prize.
Each year, the producing students choose an esteemed producer from the industry in recognition of their talent, success and leadership within the film community.
Student hosts: Suzon Charbonneau & Seth Van Matre
Vision Award Honoree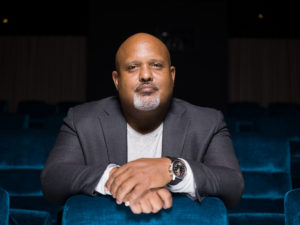 Paul Garnes | President of ARRAY FilmworksPaul Garnes is President of Ava DuVernay's ARRAY Filmworks where he oversees a growing production slate encompassing film, television (including Queen Sugar, Cherish The Day, Home Sweet Home, Colin in Black & White, One Perfect Shot, Naomi, DMZ) and animation (Wings of Fire) projects. Garnes' collaboration with DuVernay began in 2011 and includes her films Middle of Nowhere and Selma. He was most recently Head of Physical Production for ARRAY Filmworks. Garnes has also served as a producer, line producer and production manager on films and television series for Disney, Dreamworks, HBO, ABC, NBC, BET, Sony/Screen Gems, Magnolia and Paramount Pictures. A graduate of Chicago's Columbia College, Garnes has worked as Vice President of Operations and Production for Foxx/King Productions, Head of Production for Simmons-Lathan Media Group and served as Vice President and Executive in Charge of Production for the Tyler Perry Company, supervising over 250 episodes of broadcast television while at the studio.
The Finalists
Keenan Kunst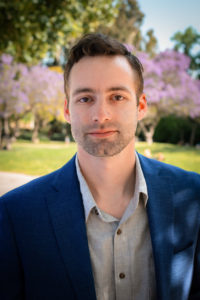 BLACKTAIL - Two outlaw brothers in desolate West Texas, 1967, are pit against each other as multiple scoundrels and criminals tangle in pursuit of a kingpin's stash, snaring the town's underworld in a night of bloody violence that gives an intriguing and mysterious young prostitute an opportunity for vicious revenge, liberation and redemption.  
Austin Ogletree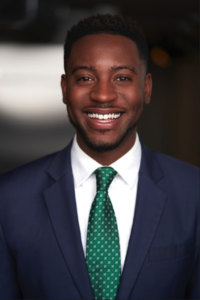 ELLA & MARILYN provides an iconic look at two of the biggest pop-culture stars of the 1950s: Ella Fitzgerald and Marilyn Monroe. The story centers on the pair's unlikely friendship, culminating in Marilyn using her celebrity clout to advocate for Ella to perform at Los Angeles' Mocambo Club, a previously segregated jazz that did not allow Black artists to perform. 
Savana Vagueiro da Fonseca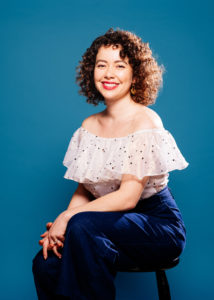 **WINNER Dan Angel Family Producers Award
**WINNER Barbara Boyle Promising Producers Prize
"LATINOS INC." 1-hour period drama A Latinx take on the world of MAD MEN inspired by the real Hispanic Ad Women of the 1970's. Latinos Inc. follows Isabel Sosa, an ambitious 24-year-old who defies the expectations of her conservative Cuban family and risks it all to pursue her dream of starting the very first Hispanic ad agency in NYC. Fueled by fantasies of her family's lost splendor as advertising royalty in Cuba, Isabel invents along the way a lucrative new demographic: the Latino consumer. Pilot script written by Jeronimo Arellano
Cole Seckman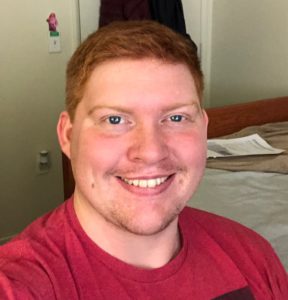 SHINERS is a half-hour, dark-comedy drama. Set in the modern day, it tells the story of a brilliant young woman forced to return to her fictional Appalachian town of Steelton, WV. It's here that this ambitious underachiever reunites with a few old friends and hatches a plan to make and sell moonshine, as a modern-day liquor made by outlaw artisans.   
The Judges
Tom Williams - 



Tom Williams began his film career at Scott Rudin Productions, and earned his first screen credit on THE NUTTY PROFESSOR 2: THE KLUMPS working for Brian Grazer at Imagine Entertainment.  Soon thereafter, he joined Mark Johnson at Gran Via Productions, and assisted production on location on films such as THE NOTEBOOK, THE ALAMO and THE LION, THE WITCH AND THE WARDROBE.  He served as Executive Producer on the Miramax/FilmDistrict feature DON'T BE AFRAID OF THE DARK In 2019, he produced Gran Via's first foreign language film, FEVER DREAM, for Netflix, directed by Claudia Llosa, which premiered at the San Sebastian Film Festival. He has recently completed filming THE HOLDOVERS, directed by Alexander Payne and starting Paul Giamatti, which is awaiting a 2023 release, and is currently in production on the AMC series THE MAYFAIR WITCHES.
Caddy Vanasirikul


Caddy Vanasirikul is a Producer and the current Head of Acquisitions & Productions at The Exchange. Born and raised in Bangkok, Thailand, Caddy began her entertainment career in unscripted television, serving as a Production Coordinator for popular American series such as 

The Bachelorette, The Amazing Race, 

and 

Dual Survival

. 

In 2012, she moved to Los Angeles to attend the UCLA Producer's Program. During her time at UCLA, Caddy produced the institution's first TV pilot, 

Doubleblind

, which went on to win the Caucus Award for Best Television/New Media Program and the feature film KILLING ANIMALS starring James Franco. She also was awarded both the Audience and Judges' Award at the 2014 UCLA Producers' Marketplace for her thesis project, LADYBOY. Caddy interned for The Exchange, while still enrolled at UCLA, and after graduation was hired full-time. Currently in her seventh year at The Exchange, she championed many indie darlings including the Netflix Original films SHIMMER LAKE and IRREPLACEABLE YOU, as well as Good Deed Entertainment's AFTER EVERYTHING.
Aaron Edmonds


Aaron Edmonds is Vice President of Production and Development at Lionsgate in the Motion Picture Group. 

Edmonds was a key executive championing The

 1619

 PROJECT, a portfolio of film, TV and multi-media programming that will be produced by Lionsgate, 

The New York Times

 & Oprah Winfrey's Harpo Films. 

In 2017 Edmonds was selected as a Film Independent Project Involve Executive Track Fellow where he was awarded the Participant Media Fellowship. He is currently an advisor for Film Independent's Project Involve Program. 

Prior to working at Lionsgate, Edmonds worked in development at Columbia Pictures. Edmonds holds a Master's degree from UCLA's Producers Program at the School of Theater, Film and Television and a Bachelor's degree from Columbia University in Political Science and Comparative Ethnic Studies. 
---
Class of 2022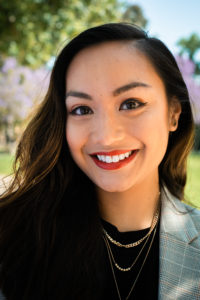 Katherine Aranda
After Disney: When two former '00s Disney Channel starlets and ex-best friends - one a deadbeat actress and the other an international pop sensation - hit their late twenties, they struggle to rebrand their careers and must compete against one another to make it to the top.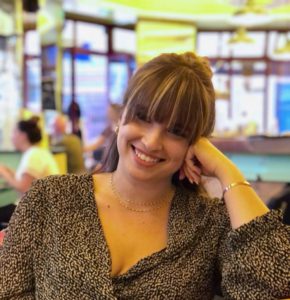 Suzon Charbonneau
Light Blue: In the summer of 1980 in a small California beach town, two teenage artists fall madly in love, experiencing for the first time the euphoria, strangeness and heartbreak of love.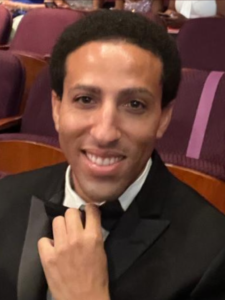 Shan Howerton
Nimrod: The tale of Xidd, an elite athlete, who after losing it all is given an opportunity to regain her value in the future of 2250 after being selected into a special space program. Now she must lead a crew of relative lost souls on their way to prove themselves in the depths of space. After their first space jump they get stranded on a harsh planet and must work together as a team in order to find a way back home.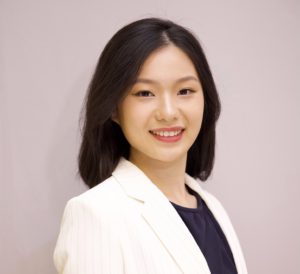 Xinqi Huang
Naked With Books: Queer siblings Miles and Erin are very different – Miles is a cautious bookworm, Erin is a reckless rock 'n' roller – but when they both find themselves in steamy summer romances, they must learn from one another how to ride the rollercoaster of love.
Jose Jimenez
Cargo: A mismatched pair of career criminals attempt to deliver a package in the desert, but their mission violently derails when they realize the cargo is a young woman harboring a dangerous secret.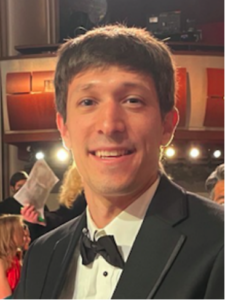 Ethan Landzberg
And Scene! Set in the improbable world of high school competitive improv, a hyper ambitious troupe led by a cutthroat captain exploits the unexpected death of a teammate, spinning a traumatic incident into onstage sketches to advance in the national tournament.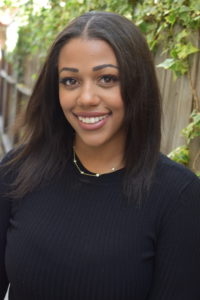 Erin Valentina Mansel
Crystal Coast: Crystal Coast is a One hour series Drama that follows Stevie, a 30 year old single mother who learns her family is at the heart of a 300 year old secret coven of witches and may in fact be one as well. Now she must come to terms with her new magic to protect her son from a vengeful witch looking to settle the score.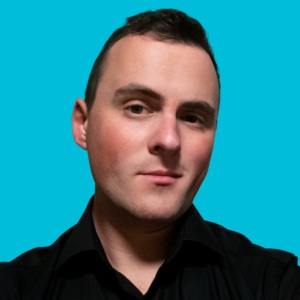 Jake McConnell
Anyone Else Alive?: In a world decimated by nuclear war, a quixotic man who believes himself to be the last person alive serendipitously meets up (and falls in love) with a cynical woman as the two seek savlation -- journeying to the last bastion of civilization which is unfortunately run by a militant organization with nefarious motives.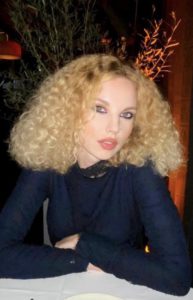 Xenia Skvortsova
Filthy Rich Russians The show follows the turbulent lives of the children of Russian oligarchs as they try to break free from their powerful families. The main character Lisa's perfect life falls apart when she discovers her beloved father has a second family.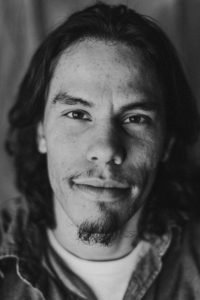 Seth Van Matre
The Trial: Based on the Franz Kafka book of the same name, when a star high school student is mysteriously detained on his 18th birthday, he discovers a horrifying truth; he has been accused of being an undocumented immigrant. Facing deportation, he must learn to navigate the confusing immigration bureaucracy to keep ahold of the only life he has ever known.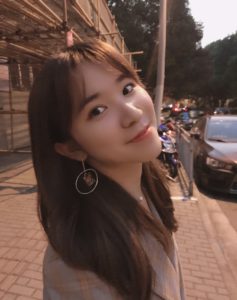 Jingruo Wang
Deaf'un: A deaf and mute orphan in 19th century London risks everything he loves to fight his way out of abject poverty by starting his path in bare-knuckle boxing. Along with two other homeless teenagers, the trio fights violently against the cruelty of their destinies.