Wednesday, June 8, 2022 at 7:00PM
James Bridges Theater, Melnitz Hall, UCLA School of Theater, Film and Television
Directors Spotlight event showcases our emerging directors with some of the best films coming out of the UCLA TFT M.F.A. Program. We feature short films from Animation, Documentary and Narrative all produced within their individual Programs. The films are chosen through a lengthy process: first judged by their peers, then by alumni, and finally by a Blue Ribbon Panel of industry professionals.
Student Hosts: Randa Ali, Sonia Gonzalez, Raquel Hagman, & Tim J Lim
Distinguished Vanguard Filmmaker Award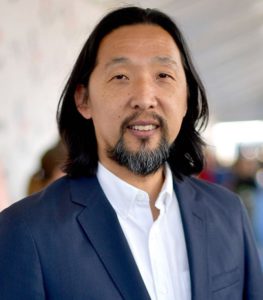 Kogonada
Kogonada's debut feature film "Columbus," starring John Cho and Haley Lu Richardson, premiered at the Sundance Film Festival and was released in 2017. He also directed "After Yang" starring Colin Farrell and Jodie Turner-Smith. The film premiered in Cannes 2021 and is releasing theatrically in 2022.
Distinguished Alumni Award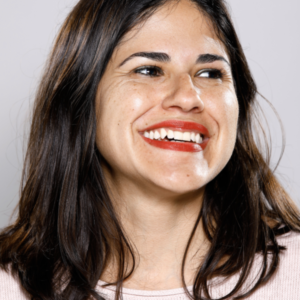 Iliana Sosa
Iliana is a documentary and narrative fiction filmmaker based in Austin, Texas. A former Bill Gates Millennium Scholar, she was born and raised in El Paso, Texas, by Mexican immigrant parents. Iliana's documentary short "An Uncertain Future," co-directed with Chelsea Hernandez and co-produced by Firelight Media and Field of Vision, premiered at the 2018 SXSW Film Festival, where it won a Jury Award for Best Texas Short. She co-produced the Emmy nominated feature documentary Building the American Dream (SXSW 2019) and was a field producer for the Emmy-nominated POV documentary series And She Could Be Next. Iliana has been a Firelight Media Impact Producer Fellow, Sundance Institute Development Fellow, Women at Sundance Adobe Fellow, and Berlinale Talents participant. Her work has been supported by JustFilms/Ford Foundation, Field of Vision, Austin Film Society, and WarnerMedia 150, among others, and Iliana has participated in the True/False Catapult Retreat, The Gotham Documentary Lab, the Jacob Burns Film Center Residency, and the Logan Nonfiction Program with What We Leave Behind, her first documentary feature. What We Leave Behind had its World Premiere at SXSW 2022, where it won two jury prizes: the Louis Black "Lone Star" Award and the first-ever Fandor New Voices Award. Iliana was named one of Filmmaker Magazine's "25 New Faces of Independent Film" in 2020 and one of DOC NYC's "40 Under 40" in 2021. She holds an MFA in film production and directing from UCLA and is currently an assistant professor in the Department of Radio-Television-Film at UT-Austin. 
Faculty Guest Speaker: Professor Nancy Richardson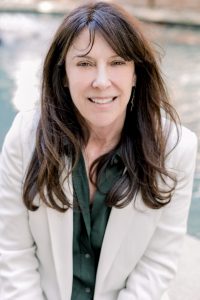 Nancy Richardson began her career with the 1988 film Stand and Deliver, which won six Independent Spirit awards that year, including Best Picture, and received a best actor Oscar nomination for the film's star, Edward James Olmos. Her many credits include To Sleep with Anger, Selma, Lord, Selma and Annihilation of Fish, directed by Charles Burnett;  Mi Familia, Selena and Why Do Fools Fall in Love, directed by Gregory Nava; and Thirteen, Lords of Dogtown and Twilight, directed by Catherine Hardwicke;  She also edited the directorial debut of Maya Angelou Down in the Delta. 
Other credits include Step Up, directed by Anne Fletcher, Warm Bodies, directed by Jonathan Levine, Fighting with my Family, directed by Stephen Merchant, and Love and Monsters, directed by Michael Matthews, which was Oscar nominated for best Visual Effects.
She has been a Creative Advisor for the Sundance Directors Lab multiple times, and participates with Film Independent in many capacities.
She is a member of the Academy of Motion Picture Arts and Sciences as well as American Cinema Editors, and has been on the Editors Guild Board of Directors for more than 18 years.
Richardson received her undergraduate degree from UC Berkeley and her M.F.A. from the UCLA School of Theater, Film and Television.
She has been a professor at UCLA TFT for 20 years.
THE FILMS
THE BOND by Jahmil Eady

Pregnant and incarcerated, Aria fights for her most precious connection against a system designed to isolate her.
SPECIAL DELIVERY by  Olivia Baylor

A warning of what could happen to your collection of empty boxes from all of your online shopping. Please handle your boxes with care.
KINGDOM OF STRANGERS by Randa Ali

On the Pacific coast of Los Angeles, Ali, a young Egyptian living in self-exile is visited by a memory of an old friend. Together they try to make sense of a past haunted by trauma as they recall memories of Arab Mediterranean cities they have left behind.
THINGS LONG LEFT UNSAID by Antonia Thornton

A short personal documentary about the sudden loss of the filmmaker's father in the fall of 2020 and her coming to terms with all of the things the two never talked about, including the difficulty of existing as a black family in her predominantly white suburban hometown.
SOMBRAS by Marc "GIVE.ME.MÁS" Sánchez

A journey across the desert leaves two individuals with hopes and dreams but with a tough decision to make.
TEQUILA SUNSET  by Jinsui Song

Celebrating her birthday alone, Jia, the caretaker of her ailed husband, attempts to take a much-needed break from reality.
LOSE-LOSE by Jessica Fuh

An Asian American teenager struggles with isolation and two new rivals on the pickup basketball court: a girl opponent who he hates, and a boy opponent who he admires.