Tuesday, June 8, 2021 at 7:00PM
A Virtual Event: UCLA TFT FILM FESTIVAL
Producers Marketplace will feature three graduate students from the distinguished Producers Program presenting their feature film or television projects to a panel of top-tier industry judges before a live onlineaudience. Finalists deliver brief concept pitches and then field questions from the judges about their project and their financing strategy.
The judges select the most promising proposal for the Dan Angel Family Producers Award, and the audience selects its favorite pitch for the Barbara Boyle Promising Producers Prize. Both awards come with a monetary prize.
Each year, the producing students choose an esteemed producer from the industry in recognition of their talent, success and leadership within the film community. This years' honoree is pioneering producer Charles D. King, who will join student moderator Erin Mansel in a Q & A with questions prepared by the producers' program students. Stephanie Allain, last year's PGA/UCLA TFT VISION AWARD HONOREE, will announce the 2020/21 Promise Scholars. Brian Gott, partner at Fezziwig Studios, will announce the Dan Angel Family Producers Prize winner.
Student hosts: Keenen Kunst & Erin Mansel
PGA/UCLA TFT VISION AWARD HONOREE: Charles D. King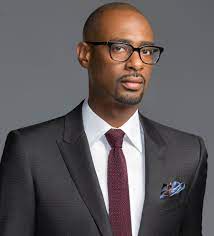 Charles D. King is the Founder & CEO of MACRO, a multi-platform media company representing the voice and perspectives of Black people and people of color. King casts the overall vision, mission and strategic goals for the company and its multiple business verticals. He oversees the company's focus on creating, developing, producing and financing film, television, digital content, tech companies and brands driven by people of color. Formerly a partner/senior agent at William Morris Endeavor, King was the first African-American partner in the company's 100+ year history and the first ever African American partner at any major talent agency. Known industry wide for his innovative deal-making, keen eye for talent and strategic long-horizon thinking, King's list of notable clients spanned every sector of the entertainment industry, including acclaimed filmmakers, music icons, media moguls and innovators. King also made history again in 2021, when the Best Picture Oscar nomination for the film Judas And The Black Messiah made King, along with Ryan Coogler and Shaka King, the first ever and only all-Black team of nominated producers for an Academy Award. King is an angel investor, dedicated philanthropist, member of the Academy of Motion Picture Arts & Sciences and The Television Academy; and sits on several nonprofit boards including the Sundance Institute, the National Basketball Players Association's Think 450 and College Track, where he serves as National Vice Chair. The graduate of Vanderbilt University and Howard University School of Law resides in Los Angeles with his wife Stacey Walker King and their two sons.
The Judges
Carl Franklin – Film and Television Director
Carl Franklin is an American actor, screenwriter, producer, film and television director. Franklin is a graduate of University of California, Berkeley, and continued his education at the AFI Conservatory, where he graduated with an M.F.A. degree in directing in 1986. He is known for his works One False Move, Out of Time, Devil in a Blue Dress, House of Cards, Mindhunter.  He is currently in pre-production on TV Mini-Series Monster: The Jeffrey Dahmer Series. 
Justin Falvey – Co-President Amblin Television
As the co-president of Amblin Television, Justin Falvey oversees all series development and long-form programming for the company. Falvey works alongside longtime friend and business partner, Darryl Frank, and the two currently serve as executive producers on all Amblin Television productions.
Christina Jokanovich – Senior Vice President at TriStar Television
Jokanovich has been a member of SPT's drama development team since 2017. During that time, she was instrumental in shepherding the series Wheel of Time for Amazon and Coyote for Paramount. Prior to SPT, Jokanovich was VP of Scripted Programming and Development at Fremantle Media North America and VP, Development & Production at Alan Ball's Your Face Goes Here Entertainment, where she serviced the company's overall deal with HBO and served as a co-producer on True Blood and Banshee.
Presenters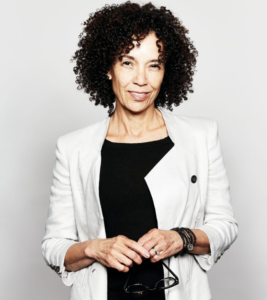 Stephanie Allain launched her entertainment career at CAA, working as a reader, before joining Columbia Pictures and eventually working as President of Jim Henson Pictures. She then launched her own producing career and production banner, crafting and releasing unique, impactful films such as Hustle and Flow, Black Snake Moan, and Dear White People. 
Stephanie will announce this year's Promise Scholars.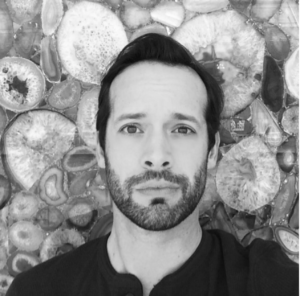 Brian Gott spent 12 years at the entertainment industry's global media news outlet Variety, serving as the organization's Publisher for almost half a decade. During his tenure, and in addition to his responsibilities managing a 100+ year old iconic Hollywood brand, he conceived of and launched Variety's philanthropic efforts, which in just a 4-year span generated more than $6M in charitable contributions, benefitting more than 50 non-profit organizations. Gott has produced several celebrity-driven PSAs for organizations, including those for the U.S. Government's "Let Girls Learn" campaign, as well as the United Nation's climate initiative efforts.  
Brian will announce the Dan Angel Family Producer Award.
The Finalists
OLIVIA BAGAN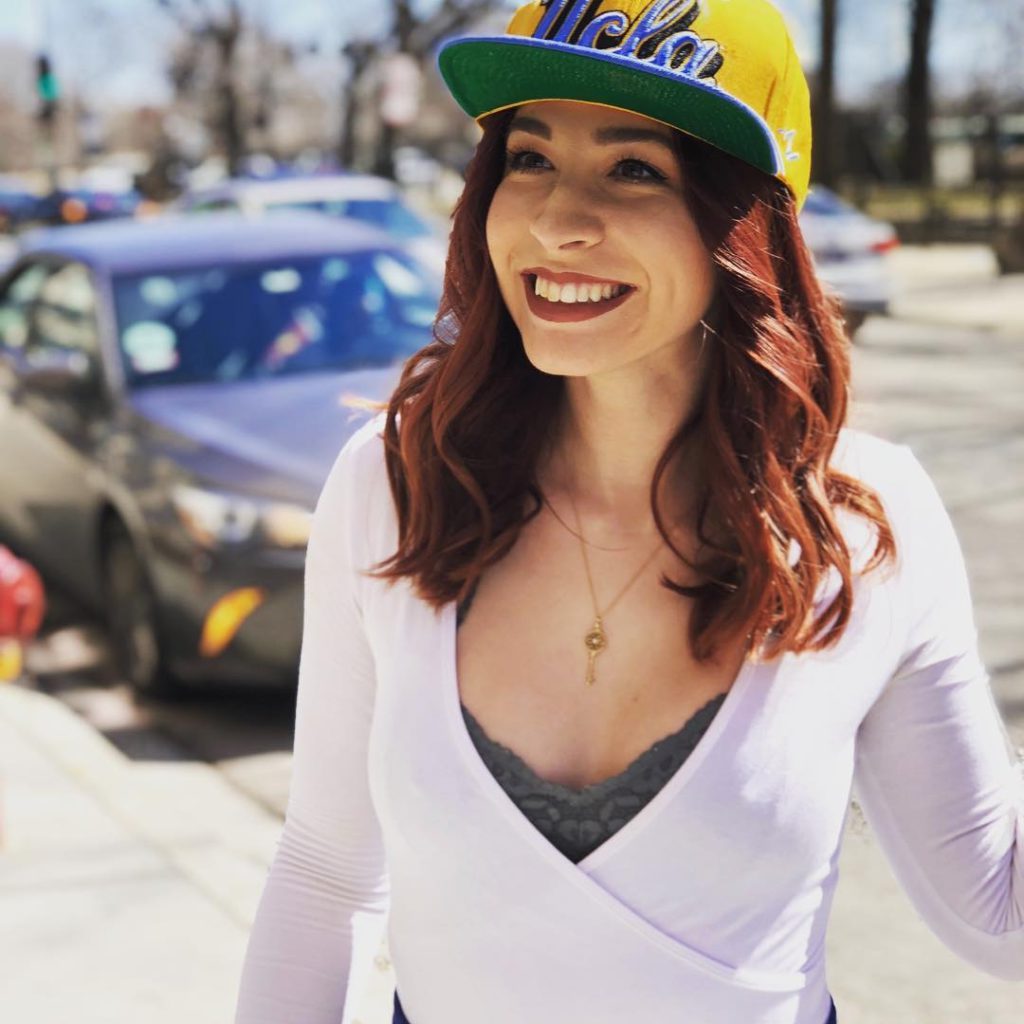 "BOUND" IS A 30-MINUTE LACE-TO-LEATHER, DARK COMEDY. On the brink of divorce, an overly macho MLB pitcher and his lawyer-turned stay at home wife engage in a BDSM relationship where she is the Dominatrix and he is her sub. Through their induction into the Tampa Kink community, the couple unveils a limitless sexual playground that is the key to their marital salvation. 
Olivia Bagan is from the western suburbs of Chicago, where she earned her BFA at The University of Illinois at Urbana-Champaign, in Theatre Studies with a concentration in playwriting and direction. Following graduation, she moved to Chicago where she worked as a writer, director, and producer in the storefront comedy scene. Her most notable works include, Double Text (voted Nina Metz's best shows of 2016 in The Chicago Tribune) and long-running sketch comedy show, Bye, Bye Liver: The Chicago Drinking Play. Wanting to transition from theatre to film and television, Olivia is now a second year MFA in the Producers Program at UCLA and currently works at Zero Gravity Management. Olivia is passionate about writing and producing stories that deal with gender and sexuality through a comic lens, while also promoting diverse perspectives. 
KHADIJA ROANE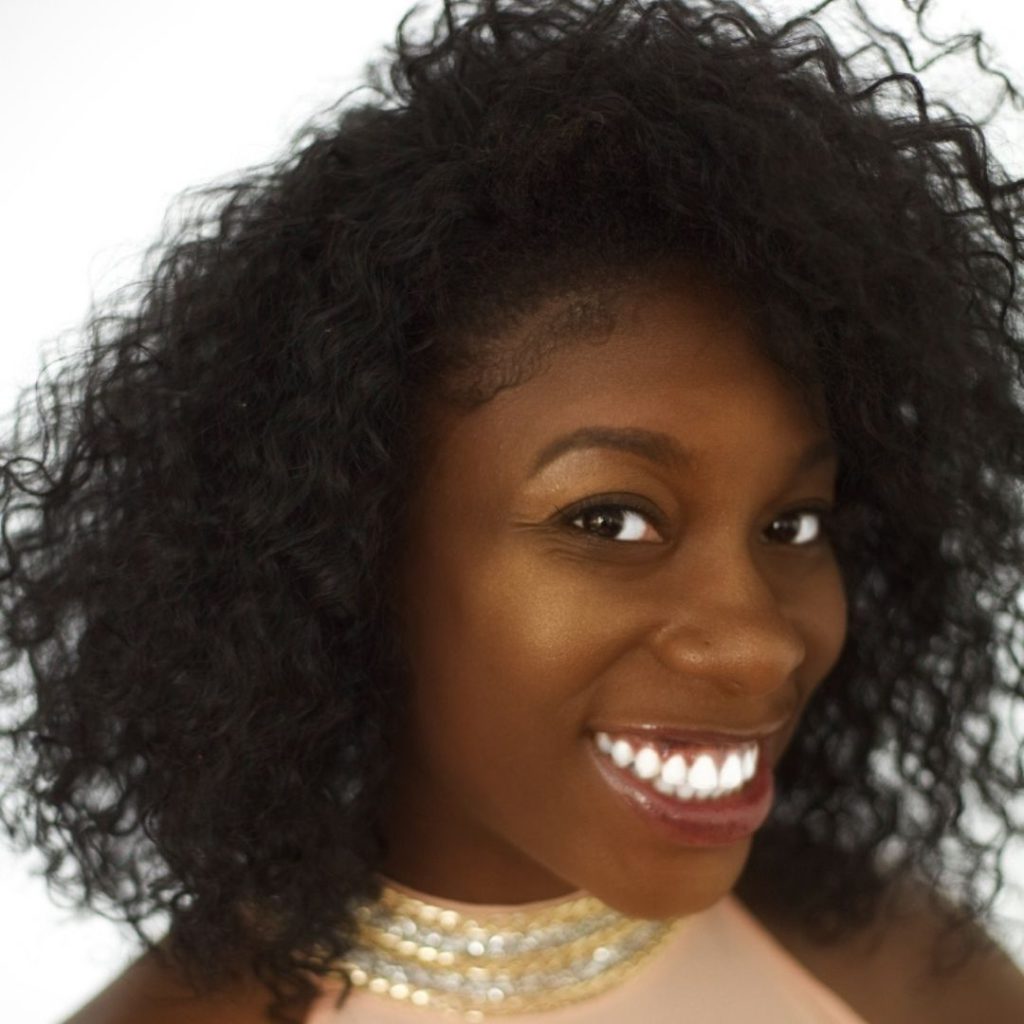 "CROSSROADS" IS AN HOUR-LONG YA DRAMA. 15-Year-old Eimani Walker struggles to fit in with her peers in her rough neighborhood, but when she is accepted into the prestigious Appomattox Academy, she must acclimate to a new world where she is one of the only students of color -- all while battling her deteriorating mental health.
*Winner of the Dan Angel Family producers Award (judges choice)
*winner of the promising producers prize (audience choice)
Khadija Roane is a Magna Cum Laude graduate from the illustrious Howard University, where she received her BFA in Theatre Arts.  While attending UCLA, Khadija has interned in film and television development for producers and companies such as Charles D. King's MACRO, Roy Lee's Vertigo Films, Effie Brown's Gamechanger Films, and most recently Pamplona Productions with Amy Lippman. Khadija currently works at WME and was a Play Director for elementary schools across South Los Angeles before attending UCLA. Khadija is steadfast to her lifelong commitment to utilizing the craft of storytelling to create changes in human interactions and relationships that transform cultural and social institutions with a focused interest on expanding BIPOC narratives, disadvantaged youth, gender, racial justice, and mental health.
Rachel Hershkop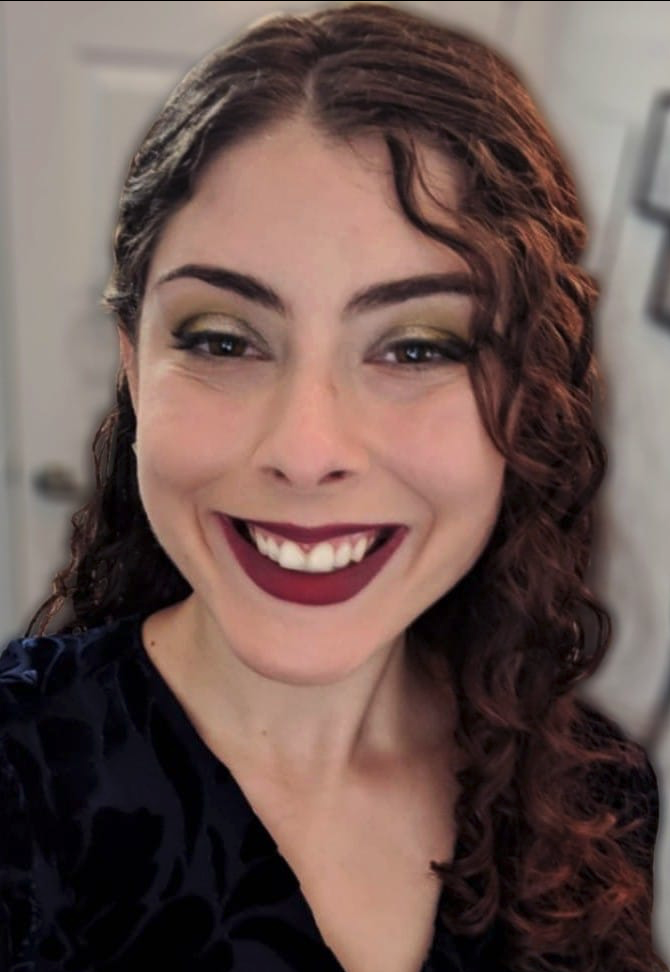 MoDox is what it would look like if "Broad City"and "Sex in the City" got together to wedding crash "Unorthodox."  This semi-autobiographical comedy follows the New York City adventures of three roommates who are very female and of varying Jewish observance as each searches for a balance between tradition and modernity, old world and new. The inherent dichotomy that it is to be Modern and Orthodox- or MoDox.
Always passionate about storytelling, Rachel studied screenwriting at two colleges while working towards her BA in Business Writing and Communications at York University. While in school, she interned at Corus Entertainments' animation studio, Associated Producers ltd., and her UCLA career has seen her intern at Temple Hill and Whitaker Entertainment. She was a substitute Production Coordinator on the Hotel Transylvania series, Assistant Director on the "Master of Return" short film (2020 HollyShorts film festival), and was part of the development team for the Enslaved docuseries featuring Samuel L. Jackson. Rachel is pursuing a career in development with the goal of telling stories that can be enjoyed by multiple generations. She's drawn to stories that encourage bravery, kindness, and authentic emotion by showcasing strong role models that can inspire the next generation. She is currently working for veteran animation producer Bonnie Arnold while developing an animated short, an educational children's show, and a live-action comedy.
---
Class of 2021
---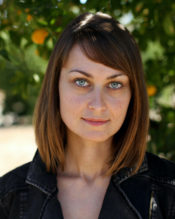 Thesis Project: TRIAL BY FIRE (Limited Series) — Living in the Soviet Union in the most tragic era in the history of the country, an ethnic Soviet Korean, Nikolai Pak, faces a dictatorship, suffers through political repression, survives in a Labor Camp, and then, World War II, after being unlawfully convicted, while his family is deported by the government's order to the uninhabited steppes in Central Asia. A 20-year-long homecoming journey concludes when Pak learns the fate of his family amidst an ongoing environmental disaster at the Urta-Bulak gas well.
Bio: Elena Aksenova is a Los Angeles based award-winning producer and
production manager. The film has been Elena's passion since she was a young girl.
Having little opportunity to grow as a film producer in the home country, Elena earned her Bachelor's Degree from Moscow State University of Economics, Statistics, and Informatics, where she double majored in Economics and Corporate Management. She worked as a business manager for a while until her passion for films made Elena move to Los Angeles in 2011 to pursue her producing career. Upon moving to the States, Elena has produced two dozens shorts that have been selected in 100+ film festivals and have won numerous awards worldwide. She is also a recipient of the Movie Magic Entertainment Partners Producer Award for Outstanding Achievement. Being one of only eight students in the prestigious Producers Program at UCLA, Elena actively pursues opportunities to network and forward her producing career. While attending UCLA, she has produced numerous short-form projects, from high concept big-budget productions to low budget student films. She has interned at Di Bonaventura Pictures, Groundswell Productions, and Valhalla Entertainment. Elena has chosen to pursue her producing career in the film industry because she believes that this powerful visual medium can challenge stigmas, create empathy, give voice to the unspoken, and inspire social change.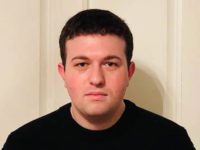 Thesis: Bitten by a werewolf in the badlands of West Texas, a headstrong waitress uses her newfound powers to combat supernatural creatures and defend her community.
Bio: Born and raised in the bucolic town of New Hope in Bucks County, Pennsylvania, Asher Edelson developed a passion for storytelling and a fascination with film and television at an early age. In high school, Asher became intrigued with media arts where he learned the technical elements of filmmaking including the development and production of documentaries, narrative short films, and stop-motion animation. In 2019, Asher graduated from Kenyon College with a Bachelor of Arts degree in Film and a minor in History. At Kenyon College, Asher gravitated toward screenwriting and producing. Currently, Asher is pursuing a Master of Fine Arts as a Producing Program Candidate at the UCLA School of Theater, Film, and Television where he has developed television and film projects. Since 2016, Asher has interned at Broken Road Productions, Walden Media, Michael de Luca Productions, That's Wonderful Productions, New Republic Pictures, Atlas Entertainment, and Vertigo Entertainment as a development intern. 
Asher plans to develop and produce television series and films with compelling characters and narratives. Asher's curiosity in projects originates with the concept, characters, and plot rather than a specific genre. Asher's interests in television and film genres range from coming-of-age stories, Westerns, science-fiction, comedies, psychological thrillers, horror, and period dramas. Asher's broad knowledge and enthusiasm for different genres originated in his avid film watching and passion for learning about storytelling and filmmakers. With shifts in formats and consumer behavior, the definition of television and film is evolving with the evolution of technology and expansion in scripted programming at production companies, studios, and media conglomerates. Asher believes the transformation of the media landscape will allow for increased opportunities for storytellers and rewrite historied genres for modern audiences.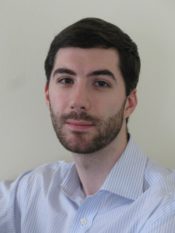 Thesis: "Air" A resilient young girl, enslaved as a garment worker in modern day India, fightsfor survival and her soul within the horrendous confines in which she finds herself.Through her own imagination as well as help from the factory owners son, she is able to find the strength within her to carry on, all the while plotting to one day free herself and her fellow captives.
Bio: Chris graduated with a dual degree in Economics and History from UCLA in 2012. After university, he worked in Asset Wealth Management for Deutsche Bank, based out of the company's New York Wall Street office. Chris left the finance industry in 2015 to pursue filmmaking, first producing the short A Girl Like Anna about sexual assault on college campuses, which was licensed as a learning aid to multiple U.S. universities. He worked as a producer on season 2 of The Other F Word hosted on Amazon, before producing the short film Holy Night about opioids in Rust-belt America. Holy Night was featured in the 2018 TriBeCa Creator's Marketplace, premiered at the 2019 New York Film Festival, and was selected to screen at the 2020 Santa Fe and New Media Film Festivals. Outside of producing, Chris is a partner and lecturer at the Shanghai-based education startup IvyPath, a company that provides Chinese students with online tutoring and instruction in a variety of subjects from native-English speakers in the US and UK.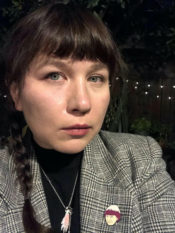 Thesis: UNF*CKED (half-hour dark comedy) - A genre-bending sardonic comedy set in San Francisco's rapidly gentrifying Mission District, the series follows Maggie Salazar and Cybil Romero, two chaotic best friends on the heels of the worst week of their lives. Things become complicated when they accidentally unleash a time travel device that belongs to Maggie's gas-lighting boyfriend Kevin. Along the way, they uncover a plot to destroy their lives and their beloved dive bar, Doc's Clock. Maggie and Cybil are thrown into a race through nightclubs, house parties, pretentious art openings, and time in an attempt to unfuck their lives, save Dock's, and their neighborhood.
Bio: Originally from Sacramento, Sarah Marie Flores put herself through San Francisco City College and UC Santa Cruz while working in the San Francisco / Bay Area film exhibition world. While at UC Santa Cruz, she developed a passion for uncovering the roles of women and marginalized communities in shaping Science Fiction narratives in popular culture. Prior to entering the UCLA Producers Program, Sarah worked as a publicist at Larsen Associates, a Bay Area based premiere independent film publicity firm. Flores also spent time directing and producing short films and web series that focus on flipping the script on how stories can be told that uplift unique perspectives. During her time at UCLA, Sarah has interned at Temple Hill and Valhalla and currently works at the management company Circle of Confusion. Beyond UCLA, Sarah plans on continuing to work on her original half-hour series UNF*CKED, a genre-bending time travel dark comedy while developing new projects to produce and direct.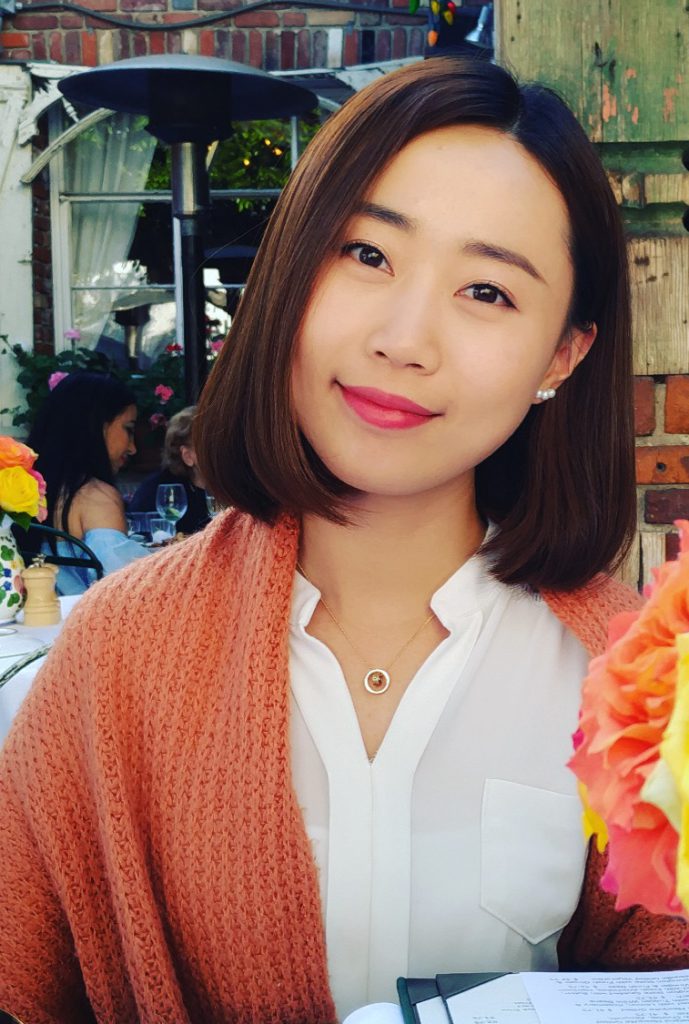 Thesis: Set in Yunnan, China during WWII, SOUTH BY SOUTHWEST (Feature, Chinese) is a sprawling coming-of-age story about the adventure of finding yourself, and your reason for being, told through the lens of a boisterous, spirited young girl, and her tumultuous relationship with a con-man/monk.
Bio: Sophie Changhui Shi earned her BA in English from Hong Kong Polytechnic University. After college, she became a Certified Public Accountant and worked at Deloitte for four years. Her passion for storytelling drove her to Los Angeles. She is the fifth Chinese student accepted to the prestigious UCLA MFA Producers Program since its establishment in 1984 and the first Chinese woman admitted in the 2010s. During her time at UCLA, Shi produced several short films and interned at Temple Hill and Mandeville. She tracked down the rights to a premium Chinese mini-series and set it up during her internship at Janet Yang's production company. Shi loves stories that deal with the theme of unconditional love and explore the ever-changing dynamics between people in close relationships.