5:00 p.m. Friday, June 7, 2019
James Bridges Theater, Melnitz Hall, UCLA School of Theater, Film and Television
L.A. Rebellion Continues
An evening of films and a panel discussion with the original filmmakers of the L.A. Rebellion.
In the late 1960s, in the aftermath of the Watts Uprising and against the backdrop of the continuing Civil Rights Movement and the escalating Vietnam War, a group of African and African-American students entered the UCLA School of Theater, Film and Television as part of an Ethno-Communications initiative designed to be responsive to communities of color (also including Asian, Chicano and Native American communities). Now referred to as the L.A. Rebellion, these mostly unheralded artists created a unique cinematic landscape, as — over the course of two decades — students arrived, mentored one another and passed the torch to the next group. In 2011, the UCLA Film & Television Archive undertook an initiative to help illuminate previously unknown aspects of the L.A. Rebellion story, the artists and the work, and facilitate a greater understanding of the whole. Dozens of filmmakers were identified as part of the L.A. Rebellion movement, and a search for their films began, many of which were subsequently restored.
The Archive's initiative culminated with the Getty Foundation funded Pacific Standard Time exhibition of post World War II Art in Los Angeles, "L.A.  Rebellion: Creating a New Black Cinema," which has toured dozens of cities in the United States and abroad. An academic symposium and a book, which has won two international book awards, followed. What makes the L.A. Rebellion movement worthy of a place in film history is the vitality of its filmmakers, their utopian vision of a better society, their sensitivity to children and gender issues, their willingness to question any and all received wisdom, their identification with the liberation movements in the Third World, and their expression of Black pride and dignity.
ELEVATE is a student-run organization within the UCLA School of Theater, Film and Television (UCLA TFT) dedicated to celebrating the voices and diverse contributions of women and multicultural filmmakers, actors, theater practitioners and scholars. Committed to exposing the UCLA student body and the surrounding community to wealth of creative stories and scholarly works authored or performed by women and persons of color, the organization is sponsored by Teri Schwartz, dean of the UCLA School of Theater, Film and Television.
DISCUSSION PANELISTS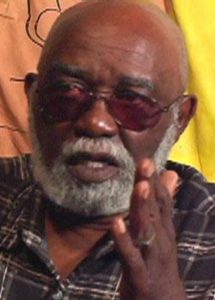 Ben Caldwell
is an arts educator and independent filmmaker who grew up assisting his grandfather, who projected movies at a small theater in New Mexico. His passion for the visual arts led him to study film at UCLA and reside in the neighborhood of Leimert Park, epicenter for the African American art scene in Los Angeles. After teaching film and video at Howard University in Washington, D.C. from 1981-84, Caldwell returned to Leimert Park and created an independent studio for video production and experimentation that became the KAOS Network, a community arts center that provides training on digital arts, media arts and multimedia. It remains the only organization of its kind in South Central Los Angeles that offers courses in video production, animation, website development, video teleconferencing, CD-ROM production and Internet exploration. Its legendary Project Blowed is a weekly open-mic workshop that gave birth to rappers and rap groups such as Aceyalone, Medusa, Busdriver, Freestyle Fellowship and Jurassic Five.
Caldwell's films often trace historical and cultural connections. Eyewitness: Reflections of Malcolm X & the O.A.A.U. (2006) presents the Harlem reunion of ex-members of the Organization of Afro-American Unity. La Buena Vida (The Good Life) (2008), filmed over the course of three years while Caldwell taught at the California Institute of the Arts, documents the cultural exchanges between a group of hip-hop artists and musicians from Los Angeles and their counterparts in Havana, Cuba.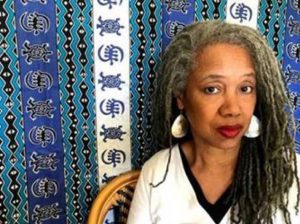 Alile Sharon Larkin is an artist-educator and acclaimed L.A. Rebellion filmmaker.
Larkin was a public school teacher with the Los Angeles Unified School District for more than 25 years. Filmmaking was part of her interdisciplinary and arts-integrated curriculum. She received 10 Video-in-the-Classroom Awards for teacher-produced films documenting student-learning about textile arts, storytelling, yoga, jazz, women's history, Kwanzaa and both African and African-American dance.
Larkin continues to create art and media that validate and celebrate global Black life through Dreadlocks and the Three Bears Productions. Current projects include the picture book version of her award-winning children's video, Dreadlocks and the Three Bears and Tie-Dye: A Children's Music DVD. Larkin's work is made possible by the collaborative efforts of a multigenerational group of filmmakers, artists, designers, educators and performers who are dedicated to making art for a better world.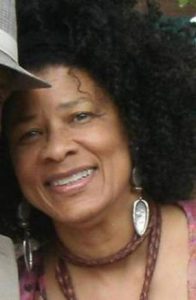 Stormé (Bright) Sweet is a documentarian who fell in love with the cultural influence of filmmaking as an undergraduate, while studying Akira Kurosawa's Seven Samurai (1954) and Rashomon (1950) in a Japanese film class.
Sweet has produced and directed several individual accounts of lived history and the human condition. Her work includes, among others, The Single Parent: Images in Black (1982), in which black parents discuss their feelings about raising children alone; and Locker Room Rites (1978), which explores the superstitions of professional athletes. Sweet also produced and directed That's Love: Celebrity Tennis Tournament (1978) for the City of Long Beach, which aired on PBS.
In 1982 Sweet and fellow filmmakers Melvonna Ballenger, Julie Dash and Alile Sharon Larkin formed the Black Filmmakers Collective as part of the independent black cinema movement. She co-produced and directed When I Grow Up I Want to Marry an African Prince (1984), a video with accompanying workshops exploring visual stereotypes in the media. The piece aired on cable TV and was presented at the 1982 National Black Programming Consortium Conference in Atlanta. Sweet's documentaries have also been used in workshops and as teaching aids in the University of California system.
Current work includes Back Burner Baby, intimate discussions with siblings of children who have severe disabilities and The Journey (in production), a collection of legacy essays, gently examining the evolving social constructs of centenarians and other senior citizens.
Sweet has taught secondary education and lectured at Cal Poly Pomona. She is the executive director of the Aliah Sweet Fragile Hearts Foundation, an organization established in 2003 to provide support and grant wishes for siblings of children with severe, multiple, life-threatening disabilities. She is a speaker, writer and skilled researcher. Additionally, Sweet was one of the first female sports agents certified by the NFL.