5:00 p.m. Sunday, June 10, 2018
James Bridges Theater, Melnitz Hall, UCLA School of Theater, Film and Television
4:30 p.m. – Doors Open
The Event: The Undergraduate Senior Showcase presents an assortment of projects that embody the bold, original storytelling tradition that the UCLA School of Theater, Film and Television has fostered for decades. Join us as we debut the creative products of our directors, producers, screenwriters, animators, cinematographers, editors and digital media artists!
Following the event, a reception will take place in Sound Stage 2 to celebrate the hard work of the FTVDM Class of 2018.
The Experimental Extravaganza will be on Sound Stage 1.
Hosts: Janae Marable and Yousef Assabahi
KEYNOTE SPEAKER: Professor BIll McDonald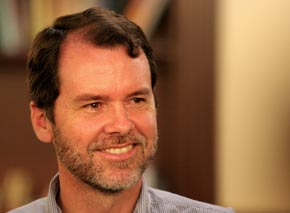 For 28 years, Professor Bill McDonald has been sharing with students his enthusiasm and passion for the art and craft of cinematography. McDonald received his M.F.A from UCLA in 1986, the first cinematography degree awarded by the university. He returned to UCLA TFT's Department of Film, Television and Digital Media in 1995 and was tenured in 1998 as head of cinematography. McDonald's numerous credits as a cinematographer include both documentary and dramatic films, and he has won numerous film festival awards. With his wife, filmmaker Pamela Beere Briggs, he has produced and photographed independent documentaries including Funny Ladies: A Portrait of Female Cartoonists; Women of Mystery: Three Writers Who Forever Changed Detective Fiction; Mysterious California: Four Authors; and, most recently, Something Like a Sabbatical.
McDonald was chair of the FTVDM department from 2012-2015. In 2012, he was awarded the Society of Motion Pictures and Television Engineer's (SMPTE) Kodak Educational Award in recognition of his dedication to educating the next generation of filmmakers.
The American Society of Cinematographers (ASC) honored him with associate membership in 2009, acknowledging his leading role as an educator in the field of academic cinematography.
DIRECTORS
Vincent Blake // Partying with Communists
After being blacklisted by movie mogul Richard Berns, actress Daphne Dayes reclaims her stardom with the help of Bellmont Studio's overlooked minority actors.
Brian Sharp // Anomoly
Patrick Day, a former "black hat" hacker, is reconnected with his dark past and led down a new path of destruction.
Andres Gudino // Boy Bye
It's Halloween night and Bo has a sweet tooth for revenge.
Marinthia Gutierrez // Todo y Nada
Ilse and her two best friends, Frida and Sofia, try to face the fears they encounter every day, as they are more monstrous than what they seem to be.
Ivy Liao // Cupid's Paradise
In a world where everyone is rated based on superficial factors such as looks and race, Jenn has 400 dates to find a match before she becomes Cupid's slave.
Ryan Williams // Crosshairs
An assassin begins to re-evaluate her profession after her latest job leads her down a dangerously personal path.
Terrence Jerard Garcia // The Six Heart Lover
After losing his beloved, a broken-hearted man finds himself fishing for the impossible past.
Najwa Kaawach // She Called It Melodrama
In the wake of her birthday, Ella is taken through a musical journey of emotions as she rediscovers  the meaning of her youth.
Yousef Assabahi // A Patriot Act
A Patriot Act is a story of vulnerability and survival, as it questions the notions of free will and altruism. Saleem and Hamada, two Yemeni immigrants, close friends and roommates, are thrown into a survivalistic dilemma after Hamada is recruited by the FBI, and an American drone hits Saleem's house in Yemen.
Artie Cadenas // Yaya
Yaya, a Mexican high school student, auditions to compete in the Senior Talent Show for a chance to win a college scholarship. However, Yaya must overcome racism and decide whether to embrace her culture.
PRODUCERS
Producing concentration students present their capstone projects.
Panelists
Samuel Rubin
Linda Nhem
Akiva Nemetsky
& Keaton Heinrichs
Panel moderated by Reina Higashitani
SCREENWRITERS
Pierre Moulene // Headliners
Three teenage misfits unite over a love of music. Led by the musically gifted Mason, the group finds fame fast, and a little more complicated than they originally expected.
Kaylee Huffman // Character Development
Entry-level employees stuck working in a popular theme park's character department deal with clueless guests and even more clueless management.
Ileana Medrano // Ball or Fall
UCLA star basketball player Bianca Perez is propositioned by powerful business mogul Camila Lopez to throw the championship game in return for taking care of her family's financial troubles.
Rachael Garcia // Bowie and Me
This coming-of-age story follows a worn-out college student as she restores a worn-down car named Bowie. With some grit and a lot of elbow grease, they may just prove to the world that some bumps and bruises don't make something broken.
Madison Preston Vail // Revenge for Hire
In a half hour, single-cam comedy, two women, recently wronged by their exes, enact their revenge fantasies and accidentally launch a new career for themselves, avenging wronged women.
Mira Takamura // Space Bunny
In a near-future Earth where resources run dry and evacuating to Mars is the only step forward for humankind, two sisters venture across the desert with a mysterious space bunny to protect it from exploitation by a corporate giant.
Janae Marable // People vs. The Squirrels
A squirrel raised comfortably in captivity must relearn her natural instincts when she's suddenly released back into the wild.
Erik Steinman // Diggers
Inspired by the arrival of a new yacht club denizen, 27 year-old trophy wife Jenn plots to murder her ancient husband with a little help from her friends.
Kady Le // Miss Vietnam America
A Vietnamese American trans woman competes to win the Miss Vietnam Orange County pageant in hopes of convincing her immigrant parents that she is capable of being their daughter.
Olivia DeLaurentis // Saving the Woofersteins
A self-hating, ex-child actress has spent five years trying to escape her past as the lead on The Woofersteins, a terribly-received teen show about a family of dogs that get turned into humans by a genie. Instead, a socially awkward super-fan kidnaps her and the rest of the cast, and in order to escape, they must recreate the show in his basement.
Samantha Mannis // POOL
An Italian-American grandma, living a double life as a Los Angeles socialite, road trips to New Jersey to defend her reign against the threat of her estranged mob-boss husband.
DOCUMENTARY
Samuel Rubin // Fight Forward
In California, rising student tuition contributes more than state funding. Fight Forward follows multiple student activists in the state advocating for a return to free tuition in public universities.

ANIMATION
Benjamin Lee // Power Couple
A pair of monster hunters handle business, as they usually do, as a dangerous creature runs rampant in the city.
CINEMATOGRAPHERS
André De Limur
Austin Pink
Anais Bernard
Daniel Apodaca
Erik Steinman
DIGITAL MEDIA Experimental Extravanganza
Join us after the screening at Sound Stage 1 for immersive storytelling experiences.
Sabrina Ashleigh Tan // Hungry Eyes
Hungry Eyes is a projection-mapped, narrative experience that observes Hungry Eyes (female) and her relationship with bulimia in response to an excess consumption of food and media. The installation's reliance on multiple/faceted imagery underscores Hungry Eyes' fragmented sense of self, while a reliance on transmedia storytelling — the narrative is further explored in hungryeyez.com — perpetuates her post-cinematic context.
Hudson Bubba Southey-Gordon // EO
EO is an interactive projection-mapped tree. It uses IBM Watson and Unity to speak with you about how your day is going.