7:00 p.m. Tuesday, June 12, 2018
James Bridges Theater, Melnitz Hall, UCLA School of Theater, Film and Television
The 2018 Producers Marketplace will feature three graduate students in the distinguished Producers Program presenting their feature film or television projects to a panel of top-tier industry judges before a live audience. Finalists deliver brief concept pitches and then field questions from the judges about their project and their financing strategy.
The judges select the most promising proposal for the Dan Angel Family Producers Award, and the audience selects its favorite pitch for the Barbara Boyle Promising Producers Prize.
PGA/UCLA VISION AWARD HONOREE: Megan Ellison
Marketplace Judges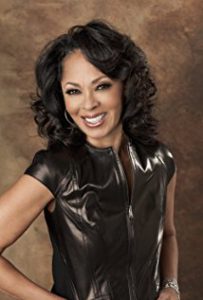 Debra Chase
Debra Martin Chase is an Emmy nominated and Peabody Award winning television and motion picture producer whose company, Martin Chase Productions, is affiliated with Universal Television, a division of NBCUniversal Television Group. It was affiliated with the Walt Disney Company from 2001 to 2016. She was the first African American female producer to have a deal at a major studio. She has produced three beloved multi-film franchises: THE PRINCESS DIARIES, THE SISTERHOOD OF THE TRAVELING PANTS and THE CHEETAH GIRLS.
Ms. Chase is on the Advisory Boards of the African American Film Critics' Association and the Mayor's Fund of New York City. For the past six years, she has co-chaired the Athena Film Festival in New York City, a collaboration between Barnard College and Women and Hollywood, which is one of the largest film festivals in the U.S. dedicated to films by and about women. Ms. Chase is also a member of both the Academy of Motion Picture Arts and Sciences and the Academy of Television Arts and Sciences.
In 2007, 2008, and 2009, Ebony Magazine named Ms. Chase one of the 150 Most Influential African Americans in America. In December 2012, Black Enterprise Magazine named her one of the Ten Most Bankable African American Movie Producers in Hollywood based upon worldwide box office, the only woman on the list. In 2013, she was awarded the Entertainment Award by the Trumpet Awards Foundation for her career achievements. In 2015, she was similarly honored by the African American Film Critics' Association with its Ashley Boon Award.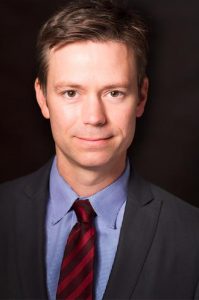 Jason Clodfelter
Jason Clodfelter serves as co-president of Sony Pictures Television Studios, the production side of SPE's television business, with Chris Parnell. Together they oversee all creative aspects of the television studio including U.S. Drama and Comedy Development, Reality & Syndication, U.S. Scripted & Current Programming, Talent & Casting, Movies & Miniseries and TriStar Television. Their slate currently includes such shows as Atypical, Better Call Saul, Cobra Kai, Future Man, The Goldbergs, One Day at a Time, Outlander, and Shark Tank.
Formerly, as executive vice president, U.S. drama development and programming for Sony Pictures Television (SPT), Clodfelter guided the development of scripted programming for drama series, working with writers and producers on projects for broadcast, cable, and streaming outlets.
During that time, Clodfelter helped to develop many of the studio's high-profile dramas, including The Good Doctor, SWAT, Timeless, Sneaky Pete, Bloodline, Masters of Sex, Justified, Underground, The Night Shift, The Get Down, Unforgettable, Damages, and Drop Dead Diva. Prior to joining SPT in 2006, Clodfelter served as vice president of development for Spelling Television, Inc., where he developed the series Wanted and Saving Grace, and was the director of development for John Wells Productions.
He is the producer of films Crabgrass Manifesto, which screened at the Sundance Film Festival, and Something Close to Heaven (written and directed by Oscar-winner Dustin Lance Black), which made its television debut on The Sundance Channel. Clodfelter is a graduate of the USC School of Cinematic Arts.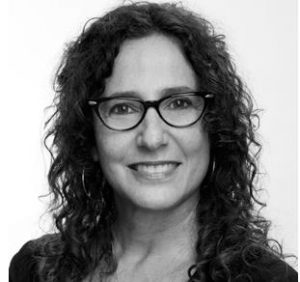 Marcy Ross
As President of Skydance Television, Marcy Ross leads all of the company's original programming efforts, which has produced two Emmy nominated series – Manhattan on WGN America and Grace and Frankie on Netflix. Currently, she oversees Skydance Television's diverse slate of series across various networks, including Grace and Frankie and Altered Carbon on Netflix, Jack Ryan on Amazon, Condor on AT&T Audience Network, and Dietland on AMC.
Prior to Skydance, Marcy served as Executive Vice President of Current Programming at Fox, where she was responsible for many long-running, critically acclaimed scripted series, including Glee, The Simpsons, New Girl, Bones, Raising Hope, Family Guy, House and 24. Prior to Fox, Marcy developed such cult favorites as Buffy the Vampire Slayer and Farscape. She holds a B.A. degree from Florida State University.
Student Finalists
Three finalists will present their thesis projects to the audience and a panel of industry professionals at the Producers Marketplace. Both the panel and the audience will vote on the favorite.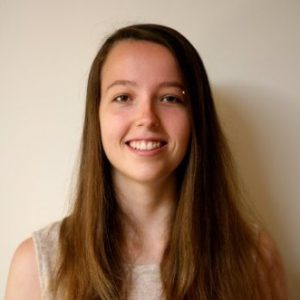 Shelley Phillips
Hometown:​ San Francisco, Calif.
About Me:​ ​Shelley Phillips is an aspiring TV writer and producer with a passion for representing underserved communities on screen. She studied at University of Southern California School of Cinematic Arts in the Arts Summer Program, where she studied screenwriting and cinematography. Having realized her passion for filmic storytelling, Phillips spent the next year taking community college classes until she had enough credits to transfer to New York University's Tisch School of the Arts. In 2015, at the age of 20, Shelley graduated from NYU with an honors bachelor of fine arts in film and television and minors in producing and the business of entertainment, media, and technology. She has worked in various capacities across the entertainment industry, including in digital camera technology, foreign sales, non-profit, physical production and development.
Thesis:​ ​Fish ​is a half-hour/serialized dramedy. Forced out by his fundamentalist family, a closeted gay man escapes from rural Arkansas to Los Angeles where he grapples with his identity, Christian values and an improbable new career as a drag queen.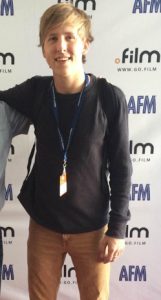 Michael Davis
Hometown: ​Upstate New York
About Me: ​Michael Davis began his undergraduate studies in a screenwriting conservatory and finished up his degree at CSU Northridge, majoring in multimedia production. He started producing short films and music videos, which inspired him to enroll in the Producers Program at the UCLA School of Theater, Film and Television. His other primary creative focus and passion is to tell stories that deal with mental illness and addiction. These are topics that have affected his life significantly, through experiences with family members and close friends.
After finishing the Producers Program, he plans to relocate to New York City this summer to pursue opportunities in the East Coast's film and television industries.
Thesis: ​Gary ​is a half-hour serialized drama that follows the lives of three seemingly successful adult siblings who, after their father's suicide, find their lives upended when they discover he left everything to Gary, their charming and brilliant but also estranged, mentally ill and homeless brother.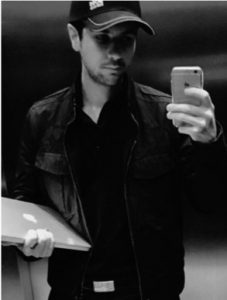 Geoffroy Faugérolas
Hometown: ​Paris, France
About Me: ​Geoffroy Faugérolas studied for a B.B.A. at the University of Montreal's HEC business school, earned an A.F.A. in filmmaking at the New York Film Academy, and graduated magna cum laude from Pepperdine University with a B.F.A. in media production. He began his career as a development intern at Paramount, New Regency and Lionsgate before producing content for Grammy-nominated producers at HKCORP. He has directed and produced music videos for #1 Billboard artists such as Wale, Jeremih, Starling Glow, T-Pain, Dreezy, Bleeker Ridge and Never Shout Never. His shorts were nominated at Academy Award-qualifying film festivals including Raindance Film Festival and Montreal World Film Festival. Faugérolas also won two Telly Awards and an American Advertising Award for his ad work, and his music videos were featured on MTV News, Billboard and FuseTV.
Thesis:​ Occult ​is a​ ​serialized 10-episode family drama. In modern-day Chicago, rival secret societies wage war for power, unbeknown to the rest of the world. At the center of the conflict, however, is a family divided in their allegiance and on the verge of implosion.

Student Bios
Students in the Producers Program, Class of 2018.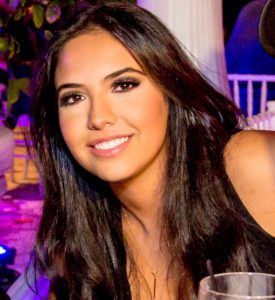 ​Noor Alfallah
Hometown: ​Los Angeles, Calif.
About Me: ​Noor graduated from USC School of Cinematic Arts with a degree in critical film studies. ​She is half-Kuwaiti and half-American, and while she was born and raised in Los Angeles, she has also lived in London and Dubai. She has produced, written and directed a documentary on homeless people in Los Angeles called ​Streets of Life​; a web series called ​Brosa Nostra​; and a pilot for a web series called ​Hollywoodland​. She currently has an hour-long series in development with Jagged Films called ​Madame, about a well-known French Madame. She is currently producing her first short film, ​La Petite Morte​, which is currently in pre-production with Sun Dial Productions. Her initial goal as a producer and filmmaker was to tell stories based on true events, but as her tastes in TV developed, she has become inspired to branch out into television comedies.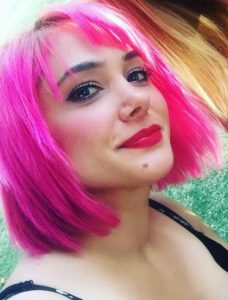 Ceren Bulca
Hometown: ​Istanbul, Turkey
About Me: ​Ceren Bulca believes in film's potential to transform a society. That, combined with her passions for movies, comic books and superheroes, made her leave a career in diplomacy and international relations for filmmaking. Prior to attending UCLA TFT, Bulca worked as an A.D. on numerous television shows and films. She is self described as a "movie geek" and is especially obsessed with science fiction and fantasy films that explore social injustice, humanity's essence and dark dystopian worlds that remind her of her homeland.
Thesis: ​(Feature Film)​ ​In 2250, a suicidal yet immortal superhero finds a reason to live again when his lost love enlists his help to dismantle and destroy an enslaved society of clones ruled by his former teammate, this time working against humanity.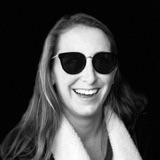 Sara Guernsey
Hometown: ​New York, New York
About Me: ​Sara Guernsey graduated from Wesleyan University in 2015 with an honors degree in theater and a minor in education. Her passion for the entertainment industry has been long withstanding. Originally infatuated with Broadway, her decision to pursue a career in entertainment television did not come about until her college internship at ​Late Night With Jimmy Fallon​. Guernsey joined the CBS Page Program after graduating college, and during her time in the UCLA TFT M.F.A. Producers Program she has interned at CBS in both drama development and network casting, and at ABC in comedy development. Through these internships, she has learned she wants to pursue a career in comedy television development. Her other hobbies include being a complete TV junkie, a three-time Friends trivia winner, and a "millennial minority" in that she still pays for cable.
Thesis: ​Share House​ is a​ ​30-minute single-camera comedy written by UCLA TFT M.F.A. screenwriter Maggie Maloney. ​Share House​ follows a happy-go-lucky Midwestern girl eager to run with the cool kids. When she impulsively joins a Hamptons share house with a revolving door of eccentric and unpredictable weekend warriors ​and ​a wildcard roommate every week, she finds herself in a ridiculous rivalry with a Manhattan socialite.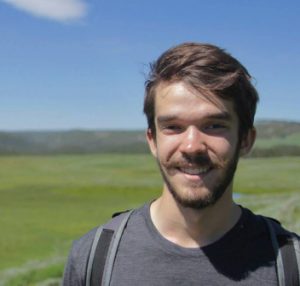 Griffith "Griff" Jones
Hometown: ​Springfield, Missouri
About Me: ​Griff Jones attended Whitman College where he majored in film and media studies and self-produced more than a dozen short films for a variety of organizations and classes. Jones also studied abroad at FAMU in Prague, the oldest film school in Europe, where he developed production skills co-writing and co-directing a 16mm short film. While at UCLA TFT, he has interned for Michael De Luca Productions, FX Networks, the Amazon Studios Genre & Event Series department, and Anonymous Content in literary management. He has also produced four short films that are currently in post-production. Moving forward in his career, Jones wants to create one-hour prestige drama TV series as both a producer and a writer, and has a passion for series with settings so evocative and rich in their world-building that they feel like characters.
Thesis: ​Bleeding Kansas ​is a one-hour drama. On the eve of the American Civil War, the first black U.S. Marshal investigates the murder of his new partner's brother in the Kansas territory, leading him to uncover a conspiracy bent on maintaining the institution of slavery and stoking the fires of war.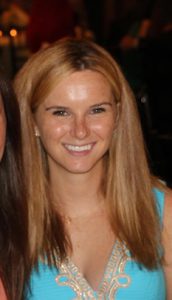 Kate Pierce
Hometown: ​Wayne, Pennsylvania
About Me: ​Kate Pierce received a B.A. in English from Lafayette College. She then worked as an editor and producer at Forbes magazine in New York, where she oversaw Forbes.com's 1,000 freelance contributors, covered the entertainment industry, and edited the magazine's signature lists "30 Under 30" and "The World's Most Powerful Women." After five years in journalism, Pierce decided to follow a lifelong dream of working in entertainment and moved to Los Angeles. During graduate school, she has interned in development at Fox Broadcasting and Fox Searchlight, and fulfilled a Hollywood rite of passage by pushing the William Morris Endeavor mailcart. She is pursuing a career as a network or television studio executive, and is also interested in emerging platforms and digital media. Pierce wants to write and produce entertaining and heartfelt television series about dynamic women.
Thesis: ​Use Your Words​ is a serialized one-hour drama about Gillian Cohen, a brilliant, 50-something New York book publisher. When Gillian's Pulitzer-Prize-winning author is exposed as a fraud, she has to scramble to clean up the mess, all while finding the next bestseller and saving both her struggling company and failing marriage.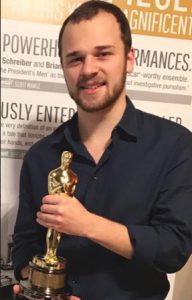 Sam Marquis
Hometown: ​Boulder, Colorado
About Me: ​Sam Marquis received his B.A. in cinema studies and English from Oberlin College in May 2016, and became a UCLA TFT Producer's Program M.F.A. candidate the following fall. Since enrolling in the Producers' Program, Marquis has had stints at a number of Los Angeles-based entertainment companies, including Annapurna Pictures, Amazon Studios, The Weinstein Company, Open Road Films, the AMC Network, River Road Entertainment, Fox Searchlight Pictures and, most recently, 30West. He hopes to continue harnessing his skills as a storyteller in the years to come.
Thesis: ​​Zero Hour​ is a one-hour crime drama following a hardened concentration camp survivor who​, ​after his liberation in Post-War Germany, joins the black market, where in his effort to help those in need, he's pushed towards increasingly evil criminal acts.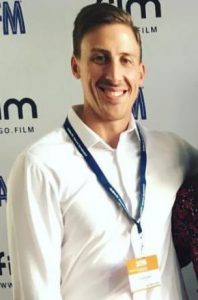 Cameron Pinches
Hometown: ​Melbourne, Australia
About Me:​ Cam Pinches brought his love of specialty feature drama to the Producers Program and ​in the past 18 months ​interned in production, acquisitions, development and physical production at distinguished specialty studios Global Road Entertainment, Focus Features and Fox Searchlight. In his first year at UCLA TFT, Pinches produced first-year director Monica Ivonne's short film SUGAR99​, served as a line producer on James Franco's feature project ​Red Leaves​ and, during the past 12 months, worked with recent UCLA TFT screenwriting graduate Emma Dudley to develop her original comedy/drama feature Eggshells​. The script was ​recently announced as ​one of only 12 projects accepted into the prestigious Sundance Institute's Screenwriter's Intensive.
Thesis: ​Degrees of Freedom, ​is a self-written specialty feature drama set in Pinches' hometown of Melbourne, which focuses on a 20-something former athlete and single father who, after a career-threatening injury, is forced to reassess his life when his older brother and former mentor is granted release from prison.