5:00 p.m. Thursday, June 7, 2018
James Bridges Theater, Melnitz Hall, UCLA School of Theater, Film and Television
ELEVATE is a student-run organization within the UCLA School of Theater, Film, and Television (UCLA TFT) dedicated to celebrating the voices and diverse contributions of women and multicultural filmmakers, actors, theater practitioners and scholars. Committed to exposing the UCLA student body and the surrounding community to wealth of creative stories and scholarly works authored or performed by women and persons of color, the organization is sponsored and supported by UCLA School of Theater, Film and Television Dean Teri Schwartz.
Our inaugural ELEVATE event, Conversations, features director and actress Shirley Jo Finney and M.F.A. theater directing candidate Jayongela Wilder, along with cast from Wilder's senior thesis production, In the Red and Brown Water, in a wide-ranging discussion about creative stories and scholarly works authored and performed by women and persons of color.
In 1973, Finney became the first black female to graduate with an M.F.A. in directing from the UCLA Department of Theater. Forty-five years later, she will be joined by Wilder, who will become the second upon her graduation from the program this year. Both Finney and Wilder are multi-hyphenate talents — acting, directing and writing in both theater and film. Both directed stage productions of In the Red and Brown Water, written by Tarell Alvin McCraney, the Academy Award-winning writer of Moonlight. They will bring together past and present as they discuss their respective experiences at UCLA, directing In the Red and Brown Water for the stage, and their artistic visions and goals as black female storytellers.
The discussion will be moderated by Los Angeles Times reporter Tre'vell Anderson, preceded by a live performance from Wilder's direction of In the Red and Brown Water.
Honoree: Shirley Jo Finney
Shirley Jo Finney is an award-winning international director of theater, television and film, as well as an accomplished actress. Most recently, Finney directed and developed the critically acclaimed world premiere of Citizen: An American Lyric, by the award-winning PEN poet Claudia Rankin. She was the recipient of SDCF's 2017 Denham Fellowship for her production of Runaway Home by Jeremy Kamps, as well as the L.A. Drama Critics Milton Katsleas Distinguished Career Award, and an LA Stage Alliance Ovation Award, a Los Angeles Drama Critics Award, an L.A. Weekly Award, an NAACP Image Award, and a Santa Barbara Independent Award for her directing work.
She was honored with a Distinguished Alumni Award by the UCLA TFT Department of Film, Television and Digital Media and the Black Alumni Association's Dr. Beverly Robinson Award for Excellence in the Arts. She is an alumna of the American Film Institute's Director Workshop for Women and holds an M.F.A. from UCLA TFT.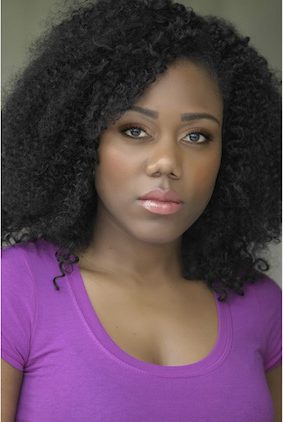 Jayongela Wilder
Jayongela Wilder is a third-year M.F.A. directing candidate from Fort Lauderdale, Fla. At the UCLA School of Theater, Film and Television, Wilder directed the premiere production of In the Red and Brown Water by fellow New World School of the Arts alumnus and Academy Award-winner Tarell Alvin McCraney.
Wilder earned her B.F.A. in theater with emphasis in musical theater at University of Florida. In 2017, she received a full scholarship to study acting with emphasis on Shakespeare at the British American Drama Academy at Magdelen College, Oxford, in Oxford, England.
At UCLA TFT, Wilder received the Teri Schwartz Family and Friends Scholarship, the Jack Oakie Memorial Award, the Reach for the Stars Award, and the George Burns and Gracie Allen Scholarship and Fellowship in Comedy. She is currently working on her documentary film, Hammering the Skins, which feature female drummers and how they navigate through today's music.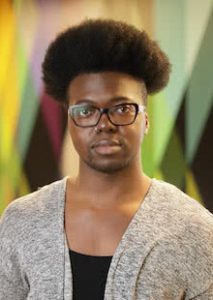 Moderator: Tre'vell Anderson
Reporter, Los Angeles Times