Thursday, June 14, 2018
7:00 p.m. Directors Guild of America
7920 Sunset Blvd. Los Angeles, CA 90046
6:30 P.M. — DOORS OPEN
7:00 P.M. — SCREENING
10:00 P.M. — RECEPTION
Please join us for a night of celebrating our emerging directors at the 2018 Directors Spotlight! Come enjoy a night of screenings as we showcase some of the best films coming out of the UCLA TFT M.F.A. film directing and M.F.A. animation programs. Please join us for a reception in the DGA lobby immediately following the event.

Mid City Blue • Kris Wilson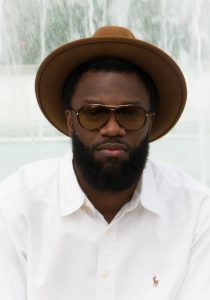 Kristopher D Wilson
is a film director, producer, screenwriter and licensed entertainment attorney. Before entering the film and television industry, Wilson was a veteran professional football player in the National Football League. Upon retirement from professional sports and with an eye on entrepreneurship, he earned a degree from the UCLA School of Law, where he specialized in sports and entertainment. He currently is known for writing, directing and producing the short narrative film
Mid City Blue
, and is working on his thesis film project at the UCLA School of Theater, Film and Television.


When his car is pulled over by uniformed officers, a rookie cop gets a not-so-perfect opportunity to show his rebellious teen-aged passenger how to proceed through a routine traffic stop, while wearing his civilian clothes.
Nadia's Visa • Hanadi Elyan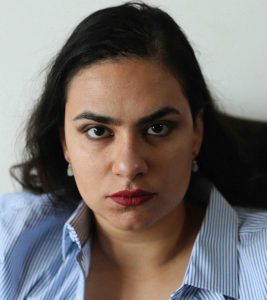 Hanadi Elyan
 is a Jordanian / Palestinian filmmaker born in Dubai. Elyan is the founder of Reel Arab Productions, a production house that caters to broadcasters, corporations and advertising agencies to provide them with unique content. Through this company she has produced numerous TV segments for MBC, the biggest network in the Middle East. Her independent film work has focused on Arab women and social issues, earning her a spot in the World Economic Forum's Global Shapers Community. She moved to Los Angeles after being selected to receive a scholarship to attend the UCLA M.F.A. in film directing program.


Desperate to see her family, Nadia navigates complex moral dilemmas as she fights to obtain a tourist visa.
On My Mind • Shirley Zhou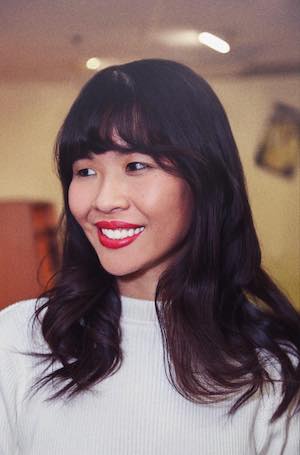 Shirley Zhou
is a Chinese-American animator/filmmaker born and raised in the bustling suburbs of the San Gabriel Valley. She graduated from UCLA TFT with a B.A. in film and animation before continuing on directly into the school's M.F.A. animation program. She has interned with Titmouse, Inc., and assisted on their feature film
Nerdland
, as well as the Disney XD show
Kirby Buckets
. She hopes to become a visual development artist or story artist in the animation industry, and plans to continue telling stories that explore the complexities of human emotion and relationships.


A loser-in-love's struggle to move on is personified by a crow.
Labor • Cecilia Albertini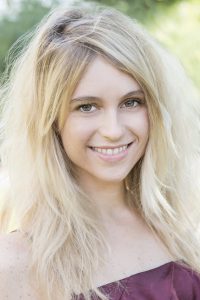 Cecilia Albertini
was born and raised in Milan, Italy. She began her career in film as an actress, starring in several Italian films and television shows. After receiving her undergraduate degree in film studies from Columbia University, she moved to Los Angeles to pursue her M.F.A. in directing at UCLA TFT.
Labor
is her thesis film.


A surrogate mother faces a harrowing dilemma when she's told that the baby she carries is at risk for a genetic disease. 
Mr. Big Head • Mike Tran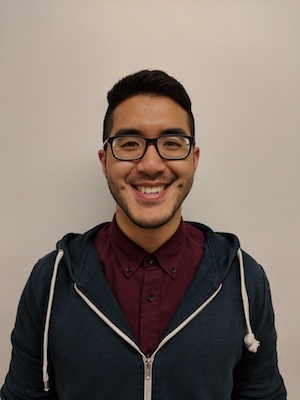 Michael Tran
is an aspiring animator from Chicago, Ill. Sometime after receiving his undergraduate degree in animation from DePaul University, he moved to Los Angeles, a magical place where it never snows and everything is 45 minutes away. Tran is currently in his third and final year of the M.F.A. animation program at UCLA TFT, where he has spent his time trying to develop absurd and humorous tales that make people think, "Yeah, I chuckled a few times." When he's not toiling away at his work, Tran is usually somewhere complaining to himself about his beloved Chicago sports teams.


A young man must deal with a sudden and unexpected enlargement of his head.
Interiør • Reed Van Dyk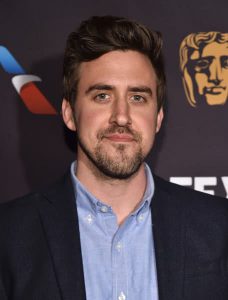 Reed Van Dyk
is a Los Angeles based writer/director. His most recent film,
DeKalb Elementary
, was a 2018 Academy Award nominee in the category of Short Film (Live Action). The film has won prizes around the world, including the Grand Prix at the 2017 Clermont Ferrand International Short Film Festival and a Special Jury Award at the 2017 SXSW Film Festival. Van Dyk got his start as a child actor in New York performing on and Off-Broadway. He received his B.A. from Cornell University and his M.F.A. in film directing from the UCLA School of Theater, Film and Television. Van Dyk was the recipient of the Princess Grace Award in 2017 for his achievement in film.


Inspired by the early life of Anders Behring Breivik.
The Cocoa Fondue Show • Andrew Wyatt Arnold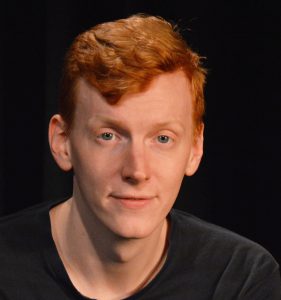 Before his acceptance to the UCLA TFT M.F.A. directing program,
Andrew Arnold
spent 14 months in South Korea filming a documentary through the Fulbright Research Scholar Program, titled
21 Days With Buddha
. Growing up in North Carolina and Georgia, Arnold's parents ran a community theater company, which he lovingly describes as his "family circus." With more than 10 years of acting and improvisation classes, Arnold's theater training is rooted in acting technique and has fundamentally influenced his work with actors. Arnold's commitment to exploring LGBTQ issues and social activism in film began with his short film,
Ojos Tristes
. The film was written in collaboration with his partner and co-producer, Will Robelo, whose brother César plays the lead opposite Vivian Rubio. Arnold works closely with his sound designer sister, Eolyne Arnold, to keep their family circus running year round.


A Drag Extravaganza starring some of the biggest queens out of RuPaul's Drag Race! 

Distinguished Vanguard Filmmaker Award honoree:
Randal Kleiser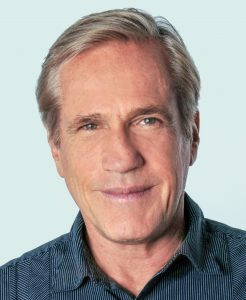 Randal Kleiser has been an internationally known film director since the release of his first feature, Grease. Other credits include The Boy in the Plastic Bubble, The Blue Lagoon, Summer Lovers, Flight of the Navigator, White Fang, Big Top Pee-wee, Honey, I Blew Up the Kid, North Shore, and the 1996 AIDS drama It's My Party. With George Lucas, he produced the educational course: The Nina Foch Course for Filmmakers and Actors.
He has always been interested in cutting-edge technology. Working in 70mm 3-D, he directed Honey, I Shrunk the Audience, which ran for over a decade at the Disney Parks in Anaheim, Orlando, Tokyo, and Paris. This led to the US government signing him to develop a virtual-reality simulator to train soldiers to deal with Improvised Explosive Devices in the Middle East.
Kleiser wrote and directed the twelve-part 360-degree virtual reality series Defrost, featuring Carl Weathers, Bruce Davison, and Harry Hamlin, which was shown at the 2016 Sundance Film Festival and the 2017 Cannes Film Festival.
He has served on the Sci Tech Council of the Academy of Motion Picture Arts and Sciences and at the Directors Guild of America as chairman of the Special Projects annual Digital Day, and on the National Board.
Websites: