Monday, June 12, 2017
7:30PM James Bridges Theater, Melnitz Hall, UCLA School of Theater, Film and Television
The Event
The Student Winners
The Alumni Award
The UCLA Distinguished Award in Screenwriting
The  Event:
Screenwriters Showcase is an annual event at the end of Spring Quarter designed to introduce outstanding student work to the industry. Students are invited to submit feature-length and TV scripts which are read and critiqued by industry experts including managers, agents, producers and executives. This year, the UCLA Screenwriting Showcase takes place on Monday, June 12, 2017 at the James Bridges Theater. The event begins at 7:30 p.m. and is open to the public. The Showcase will have speakers from the school and industry, as well as an awards ceremony for the best feature scripts and TV pilots written over the previous year. Reception to follow.
Previous Screenwriters Showcase winners have signed with managers and agents, become staff writers on TV series, optioned winning scripts, and have received many distinctions and awards.
Students honor a graduate of the M.F.A. program whose work after graduation exemplifies the best qualities of the writing developed at UCLA TFT.
Writer-director Barry Jenkins will be presenting the award. Every year, the program honors a professional writer with the UCLA Distinguished Award in Screenwriting. Past honorees include Adam McKay, Graham Moore, Callie Khouri, Aaron Sorkin, Dustin Lance Black and Eric Roth, among others.
PLEASE JOIN US FOR A FUN EVENING CELEBRATING SCREENWRITING AT UCLA!
TV Comedy
Cult Fiction — Matt van Onselen
A man who is lost somewhere between alcoholism and existential terror finds his way into an odd group of people with some bizarre yet endearing beliefs.
Contact: crisatunity@gmail.com
Harem — Mouhamed Adeeb
Jeannie Reynolds just married the love of  her life — an Arab prince. She becomes Queen after her father-in-law's passing and finds the country she now leads is more messed up than she is.
Contact: moh.e.adeeb@gmail.com
Juveniles — Anthony Shields
After being convicted of selling drugs, honor-roll student Vergil Blackett is sent to a very rich, very white reform school in the rural  Massachusetts, along with the South Bronx' most notorious drug dealer, Demarcus Greene. Although this sentence was supposed to be a slap on the wrist, Vergil finds himself constantly getting dragged into even more trouble by Demarcus' schemes and scams.
Contact: anthonyshields7789@gmail.com
Procedural The Musical — Jessie Stegner
An overworked Oakland attorney struggles to become partner in spite of her firm's money-hungry boss. But when her scatterbrained friend from Hollywood arrives at her door unannounced, career and family take a backseat to a long-lost friendship.
Contact: jessie.stegner@gmail.com
Honorable Mentions
Dirty Raj — Rishi Chitkara
Fresh off a divorce, clueless but well-intentioned Indian traditionalist Rajinder Ranganath searches for romance in the City of Angels. But after he looks in all the wrong places, Raj seeks guidance from his estranged son to learn the ways of the modern woman and find that one true love.
Contact: rishi@rishi.biz
Unbridaled — Julia Seales
Penny Garland runs a wedding planning office in rural Kentucky, but it's about to go out of business – unless her team can pull off their latest wedding despite their many blunders.
Contact: juliamaeseales@gmail.com
TV Drama 
Maggie Valley — Ezra Herz
Set in early 1920s Maggie Valley, North Carolina, this epic family crime drama documents the conflict that occurs between the Millers and the McCabes, two competing bootlegging families that specialize in moonshine production. After Eli McCabe and Mae Miller fall in love with one another, a rivalry decades in the making reignites the bad blood between the two families, forcing Eli and his two brothers, Cash and John, to come together in order to help their family rise.
Contact: Epherz13@gmail.com
Rose — Yvonne Hana Yi
Fixer, activist, kingmaker Rose Pak devoted her life to advocating for her community in San Francisco and became the city's top power broker along the way. Set in 1970s Chinatown, Rose follows Pak's first moments as a political firebrand as she leaves behind a career in journalism to help lead the most successful rent strike in San Francisco history.
Contact: yvo.hana@gmail.com
Yorba Linda Hardcore — Joey Siara
A detective relocates his family to Yorba Linda hoping to secure a more peaceful slice of the American Dream, but when a popular teacher turns up dead at the high school homecoming dance, the detective must reconcile his optimistic worldview with the darker elements operating underneath the sheen of suburbia.
Contact: joeysiara@gmail.com
Zero Hour — Liz Buda
In post-war Germany, a concentration camp survivor joins the criminal underworld to prove he's not a powerless victim of the war. As he's pushed toward increasingly evil criminal acts, however, he must choose what he's willing to destroy to survive.
Contact: lbuda@ucla.edu
Honorable Mentions
Dragon State — Laura Whang
Forty years after land leasing New Mexico to China, the contract is up and the U.S. wants its state back. China appoints the American-born daughter of the ambassador to renegotiate the terms, but when she uncovers a conspiracy in the New Mexico desert, her allegiance wavers and she is thrust into a deadly game of political tug-of-war.
Contact: HOELL711@gmail.com
Roll the Bones — David Calbert
A young medical student with a gambling addiction tries to hide his dark side from his fiancé. When the couple falls upon some financial trouble, he comes up with a plan to put his addiction to use and score some cash at a nearby casino. But when things go wrong, he is forced to kill and a newer, deadlier, addiction is awoken.
Contact: dmcalbert1@g.ucla.edu
Feature Comedy
Breaking Up Shiva — Dan Tino
A former rock star, notorious for breaking up with women, is about to break up with his current girlfriend when her mom unexpectedly dies and he has to spend a week of mourning with her entire family.
Contact: danieltinoucla@gmail.com
Jeb! — Daniel Rivera
​Daunted by his mediocre standing in the Bush political dynasty, John Ellis "Jeb" Bush decides to run for president, despite his family's overwhelming shadow, objections from his devoted wife Columba, and dismissal from his icy mother Barbara. Not to mention his complete lack of charisma.
Contact: danielstevenrivera@gmail.com
On — Ryan Jones
In dystopian Manhattan, a newly single editor purchases a customizable sex android to assuage her broken heart. But when her toy's closed feedback loop starts to alter her personality, she must reevaluate the merits of a perfectly compatible partner.
Contact: ryanjennifer263@gmail.com
Satanic, Texas — Brenna Galvin
In rural Texas, the teenage daughter of a pastor is unable to pay for her abortion when the new expensive "fetal burial" rule goes into effect. Without other options, she joins the Satanic Temple to claim religious exemption from the new ruling, but inadvertently makes herself a mascot for the Satanic Temple's pro-choice movement.
Contact: bgalvin@g.ucla.edu
Honorable Mentions
Mature Minor — Schuyler Pappas
When 17-year-old Dylan discovers a brain tumor the size of her teen angst, she decides to take a road trip with her father to the last place she should want to go. College.
Contact: schuylermpappas@gmail.com
Tug — Eli Elbogen
A young tugboat named Tug must leave San Francisco Bay for the first time to save his best friend Cargo, a shipwrecked freighter. 
Contact: eli.elbogen@gmail.com
Feature Drama
Aleppo — Robert Dantas
After the death of his parents and sisters during a bombing, a young boy and his teen brother must flee Syria to avoid becoming casualties of the civil war or worse — being forced to join its ranks.
Contact: robdantas@g.ucla.edu
Containment — Mitali Jahagirdar
In modern-day Hong Kong, a research scientist at a prestigious laboratory facility must apply her theoretical research to quickly contain a breakout of a highly virulent and fatal disease filtering through her lab, but in order to do so must choose which of her colleagues — including her husband — would have to be intentionally exposed.
Contact: mitalij16@gmail.com
Dead Stop — Nick Adams
Drivers on a Los Angeles freeway are targeted by a sniper and must ban together to survive.
Contact: nickadamsworks@gmail.com
Headline — Katrine Cieslar
An investigative reporter is forced to return home to dig up inside information on the case of a missing young woman, but realizes that the story may have ties to her own family and a tragic event that lead to her sister's death years earlier.
Contact: klcieslar@gmail.com
Honorable Mentions
Frankie — Natalia Mejia
During the Chicano movement of the 1960s, a Mexican-American boy defies his parents and picks up the mantle of his fallen activist older brother against discrimination in L.A. schools.
Contact: natmejia87@gmail.com
Na Wahine — Kimberly-Rose Wolter
Inspired by Seven Samurai, set in Hawai'i circa 1793. A ragtag team of forbidden female warriors must defend a scared village from a tyrannical chief who aims to control the island and wipe out any resistors.
Contact: lauhalalana@gmail.com
The Red String — Yijun Zhu
Under the cloak of Nixon's historic entry to China, an aging Shanghai native covertly returns to confront a country she doesn't recognize, a secret past she hasn't reconciled and a love she has never forgotten.
Contact: JulieYijunZhu@Gmail.com
The Alumni Award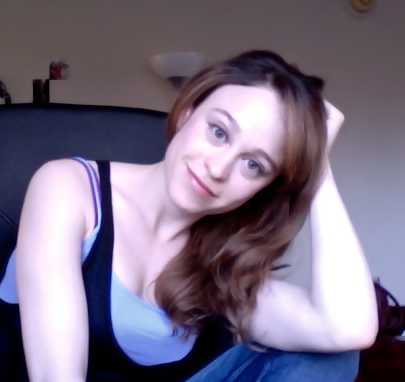 Noga Landau is a feature and TV writer, born and raised in Santa Fe, New Mexico. She attended UCLA from 2012-2014, where she received the Streisand Sony Fellowship. Her sci-fi feature TAU was written at UCLA TFT, and went on to appear on the 2014 Black List. TAU was filmed this past year in Serbia, and is currently in post-production. In TV, Landau has most recently developed and produced a pilot for Syfy, The Haunted. She is currently staffed on her second season of The Magicians. 
The UCLA Distinguished Award in Screenwriting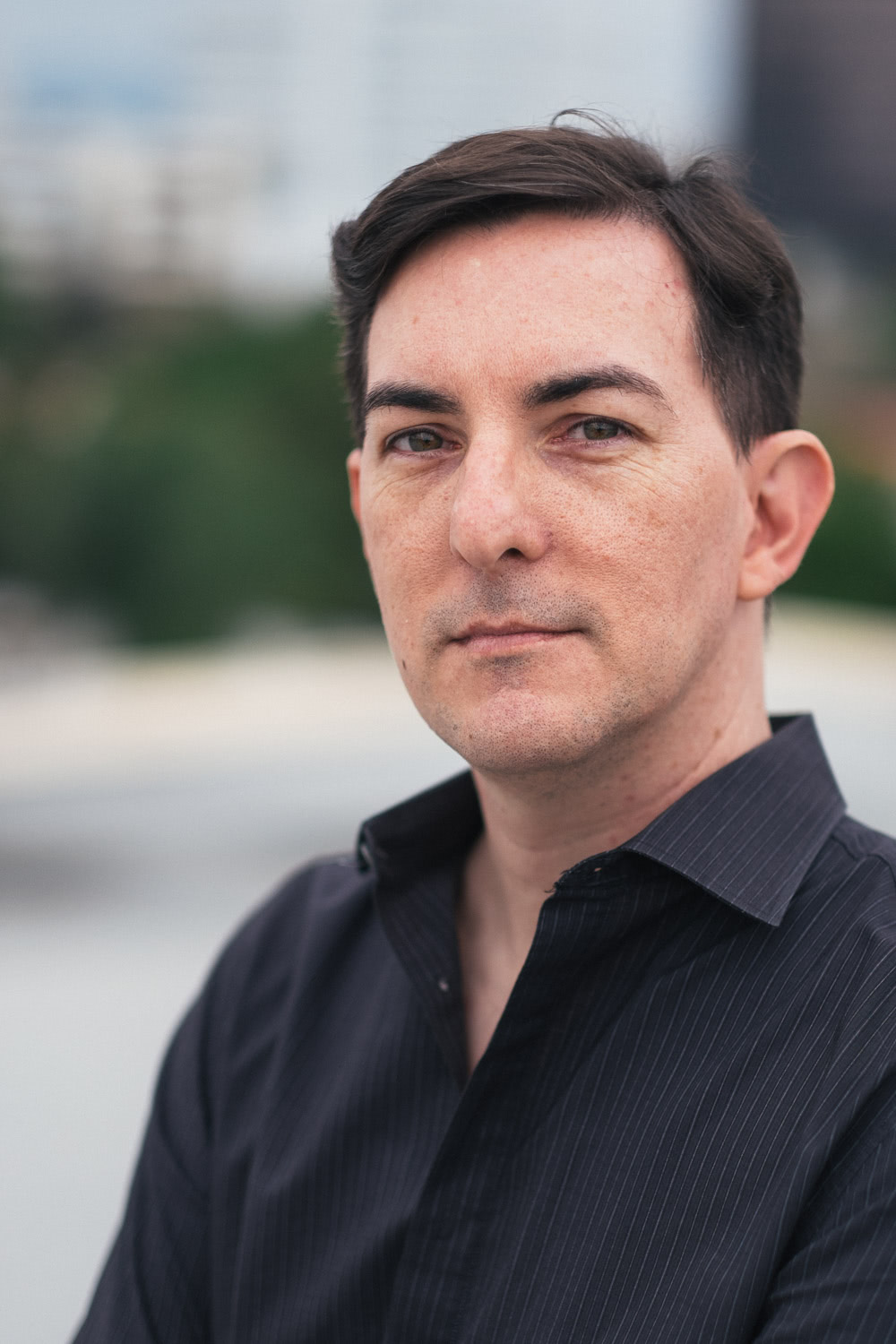 Eric Heisserer is a screenwriter, producer, director and author. His most recent film, Arrival, was a critical and box office success, earning Heisserer an Academy Award nomination as well as a Critics' Choice Award and WGA Award for best adaptation. Currently, he is writing Secret Weapons for Valiant Comics, an ongoing title that introduces new characters as well as fan favorites from the Valiant universe. Secret Weapons debuts in June. He is currently in negotiations to write and executive produce a series for AMC based on another Ted Chiang short story, and is writing and producing several feature projects in development. Heisserer lives with his wife Christine Boylan, a playwright and TV writer/producer whom he regularly admits is the better storyteller.
Our Sponsors