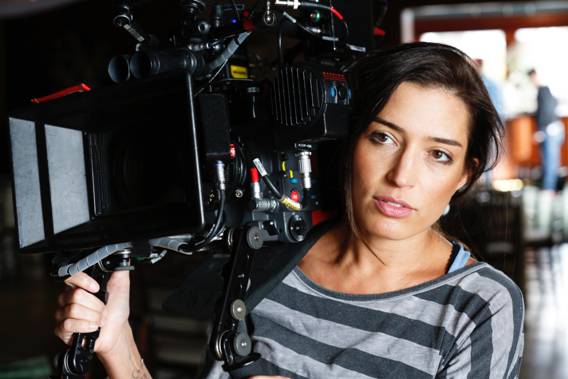 Reed Morano, named one of Indiewire's 20 Best Breakthrough Directors of 2015, started out as a regular on the festival circuit as a DP with numerous films at Sundance over the past 10 years including "The Skeleton Twins", "Kill Your Darlings", "Shut Up and Play the Hits" and the Academy Award nominated "Frozen River".
Reed went on to make her directing debut in 2014 with the drama "Meadowland", which premiered in competition at the 2015 Tribeca Film Festival and starred Olivia Wilde, Luke Wilson, Elisabeth Moss and Giovanni Ribisi. While directing, Reed also served as the DP on the film, earning an Independent Spirt Award nomination for her cinematography.  Clayton David of Awards Circuit celebrated the film's performances, praising Reed's direction and calling Olivia Wilde "electrifying" — "her finest acting performance of her career yet … simply astonishing," Indiewire's Rodrigo Perez called the drama "a visceral and often emotionally bruising examination of grief that possesses an engrossing gut-punch quality".  Reed has been directing select episodic television including AMC's HALT AND CATCH FIRE and Showtime's BILLIONS.
Most recently, Reed helmed HULU and MGM's THE HANDMAID'S TALE as Executive producer and director of the first three episodes of the series. The Handmaid's Tale received critical acclaim with Daniel Fienberg of The Hollywood Reporter writing, "depending on the moment, you might spot the influence of a Kubrick, Cuarón or Campion, but this is as original and confidently directed a set of early episodes as I've seen in years." Anticipating the premiere, Vanity Fair named Reed one of six TV Power Players to Watch in 2017.
Currently, Reed is in post production on her latest feature, I THINK WE'RE ALONE NOW, starring Peter Dinklage and Elle Fanning and prepping her next feature to direct, UNTITLED REED MORANO PROJECT starring Jeff Bridges and Diane Lane in October of 2017.