Sunday, June 11, 2017
5:00PM
James Bridges Theater, UCLA School of Theater, Film and Television
THE EVENT: The UCLA Undergraduate Spotlight Event will exhibit works from the senior class of the Department of Film, Television and Digital Media.
The event will showcase a documentary, table reads from selected screenwriting students, an assortment of short films and reels from the screenwriting, cinematography and editing concentrations, and undergraduate thesis films from the directing and animation students. The films screened at this event embody the bold, original storytelling tradition that the UCLA School of Theater, Film and Television has fostered for decades.
Please join us following the screenings for a reception to celebrate the work of the graduating class of 2017.
Keynote Speaker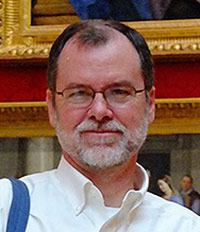 CINEMATOGRAPHY:
Nima Niv // A Short Film By Rainey Dalven:
"Compiled footage of Rainey Dalven's long lost film, Fragments of Night."
Lydia Janbay // What You Done:
"A moving portrait of three lonely nighthawks."
SCREENWRITING:
Brett Sebade // Flirting:
"Avalon sees a boy."
Ritvik Dhavale // Match Sticks:
"A family goes to a cabin in the woods for vacation, they experience a beautiful mountainous winter."
POST PRODUCTION:
Ian Ostoya // Within:
"A night at home leads to a man confronting his darkest fear, whether he wants to or not."
Brandon Papo // These Are Current Events:
"A social commentary about current events."
Miguel Ramirez // Palpitación:
"The film is exploring death and the policing of people of color — particularly black and brown bodies."
DOCUMENTARY:
Rainey Dalven // Headfirst into Flames:
"In five parts: Ritvik Dhavale."
ANIMATION:
Natalie Benedict // Holland, 1945:
"An animated music video for Neutral Milk Hotel's song Holland, 1945 from their album Aeroplane Over the Sea."
Courtney Burness // Humans Are Real:
"A young alien girl, convinced that humans are real, nearly gives up on her dream of finding human life– until she sees a mysterious object fly past her bedroom window."
Ethan Reul // Super:
"A young boy struggles to maintain his dream of becoming a superhero against the realities of growing up and adulthood."
DIRECTING:
Kevin Nguyen // Sầu Riêng:
"Karl, a millennial recluse, leaves his lonesome apartment room after a late night voicemail: The Girl. He drives and drives to meet with her once more to relive a bygone ideal only to meet an uncanny reality."
Yuhe Lu // The Romantic Movement:
"A young writer gets obsessed with his breakup with ex-girlfriend, and decides to kill himself if the girl still doesn't return by midnight."
Megan Lent // Modern Love:
"An unorthodox triangle forms as a young woman sorts through the nebulous relationships connecting her and both of the men she loves."
Hunter Hulett // The Girl You Thought You Knew:
"With the help of her endearing sister, a spoken word artist overcomes the trauma of her sexual assault, finding that fear is only an illusion and great art can come from pain."
Jennifer Shadd // Krypsóna:
"After falling into a dangerous line of work, a young woman kidnaps the young boy she babysits for from his own broken home, living out an escapist fantasy."
Wade Chao // Return to Sender:
"An isolated young guy finds out the letters he sends out and expects to be returned everyday is being stolen by his female neighbor who is strangely interested in him."