Tuesday, June 13, 2017
James Bridges Theater,
UCLA School of Theater Film and Television
The 2017 Producers Marketplace will feature four graduate students in the distinguished Producers Program. The finalists will present their feature film or television projects to a panel of top-tier industry judges before a live audience. Finalists deliver brief concept pitches and then field questions from the judges about their project and their financing strategy.
The judges select the most promising proposal for the UCLA Producers Marketplace Award, and the audience selects its favorite pitch for the Audience Award.
This year's judges will be: Nancy Utley, Jonathan King, Rich Klubeck and Jan Oxenberg
HONOREES
Ryan Murphy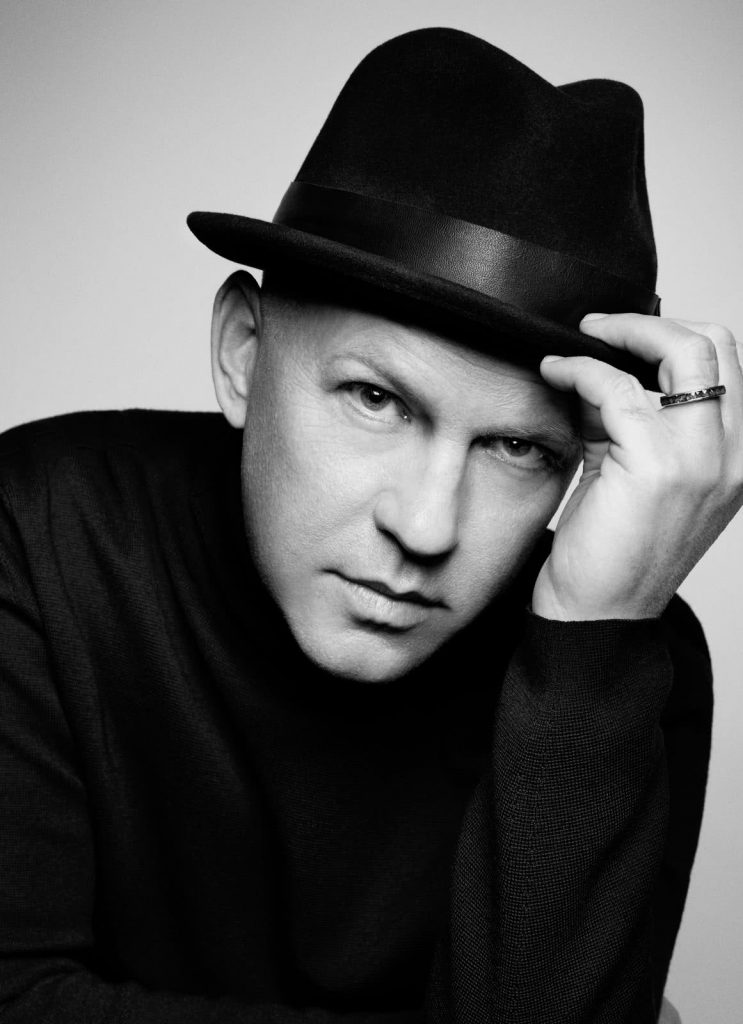 Ryan Murphy is an Emmy, Peabody, Humanitas and Golden Globe-winning director/producer. He is the executive producer and director of the Emmy-winning limited series American Crime Story and creator, writer, director and executive producer of the Emmy-winning anthology series American Horror Story, as well as the Screen Actors Guild, Emmy and Golden Globe-winning series Glee, and the Golden Globe-winning original drama series Nip/Tuck. Most recently, he served as director, writer and executive producer on FX's Feud: Bette and Joan, an anthology series starring Jessica Lange and Susan Sarandon as Joan Crawford and Bette Davis.
The People V. O.J. Simpson: American Crime Story was nominated for a staggering twenty-two Emmys in 2016 and won nine awards including Outstanding Limited Series, Outstanding Lead Actor in a Limited Series (Courtney B. Vance), Outstanding Lead Actress in a Limited Series (Sarah Paulson) and Outstanding Supporting Actor in a Limited Series (Sterling K. Brown). The series also was nominated for five Golden Globes and won two awards for Best Performance by an Actress in a Limited Series or Motion Picture Made for Television (Sarah Paulson) and Best Television Limited Series or Motion Picture Made for Television. Additionally, the series won the Producers Guild of America Award for Outstanding Producer of Long-Form Television;  the Screen Actors Guild Award for Outstanding Performance by a Female Actor in a Television Movie or Limited Series (Sarah Paulson); four Critics Choice Television Awards – including  Best Limited Series; and was recognized among AFI's Top TV Programs of the Year, among other accolades. The second installment will debut in 2018, centering on Hurricane Katrina and its devastating aftermath.
Murphy's ground-breaking anthology series American Horror Story: Hotel was nominated for eight Emmys in 2016 including Outstanding Supporting Actress in a Limited Series (Kathy Bates and Sarah Paulson) and won two awards at the Creative Arts Emmys. The series was also nominated for two Golden Globe Awards, including a win for Lady Gaga for Best Performance By An Actress In A Limited Series Or A Motion Picture Made For Television. In 2015, American Horror Story: Freak Show was nominated for nineteen Emmys including Outstanding Limited Series and Outstanding Directing for a Limited Series, Movie or Dramatic Special and received five wins. The third installment titled American Horror Story: Coven was nominated for an additional seventeen Emmys and received two wins for Outstanding Lead Actress in a Miniseries or Movie (Jessica Lange) and Outstanding Supporting Actress in a Miniseries or Movie (Kathy Bates). Additionally, American Horror Story: Asylum was nominated for seventeen Emmys, including Outstanding Miniseries or Movie and received two wins. The series' sixth installment, American Horror Story: Roanoke, premiered in September 2016 to critical acclaim.
In 2014, Murphy's HBO adaptation of Larry Kramer's award-winning play The Normal Heart was nominated for sixteen Emmy nominations, including a win for Outstanding Television Movie. The film was also nominated for three Golden Globe Awards including a win for Best Supporting Actor in a Series, Mini-Series or TV Movie (Matt Bomer) and two Screen Actors Guild Awards including a win for Outstanding Performance by a Male Actor in a Television Movie or Miniseries (Mark Ruffalo).
Giacun Caduff
Giacun Caduff will be receiving the first-ever Celebrated Producing Alumni Award.
This will be an annual award bestowed to a recent UCLA School of Theater, Film and Television Producers Program graduate in recognition of their talent, success and leadership within the film community.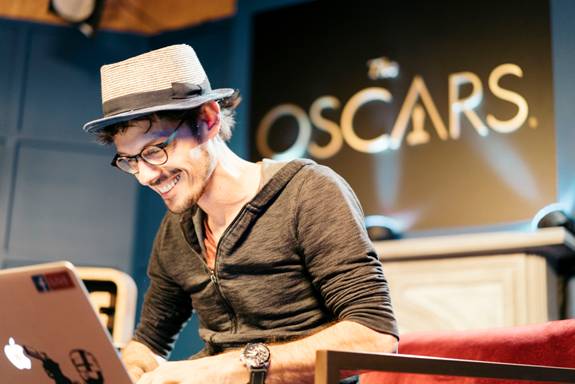 Giacun Caduff was born in Switzerland and moved to Los Angeles in 2001 to pursue a career in filmmaking. He graduated from Cal State Long Beach with a bachelor's degree in film and electronic arts and went on to receive a master's degree in creative producing from UCLA TFT in 2008. His thesis film, Etienne!, by director Jeff Mizushima, played at more than 30 film festivals and won multiple awards. While in school, he founded box[ur]shorts™ Film Festival, which screens short films in movie jukeboxes at different venues around the world. In 2009 Caduff went on to create the Gässli Film Festival, which takes place annually in a picturesque alley in his hometown Basel, Switzerland. It is a platform for young aspiring filmmakers to present their shorts and at the same time meet industry professionals. He's also the founder of Swiss Autokino Cinema Drive-in and an annual Movie Camp. 2014 he wrapped production on a feature film entitled 20 Regeln for Sylvie, which he directed and produced. In 2015, he had the opportunity to team up with director Timo von Gunten and produce a short film entitled La femme et le TGV starring Jane Birkin in the leading role. The film played multiple festivals and received an Academy Award nomination in 2017 as Best Live Action Short. Currently, Caduff is in development on several feature films including a project entitled Ghosting, collaborating again with Etienne! director Jeff Mizushima.
Q & A with Giacun Caduff
by esteemed Professor Howard Suber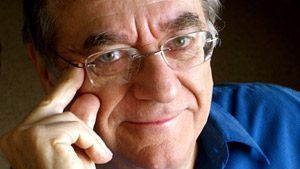 Join us on Tuesday, June 13 for what's sure to be a very exciting evening!
FINALISTS
Helga Bryndis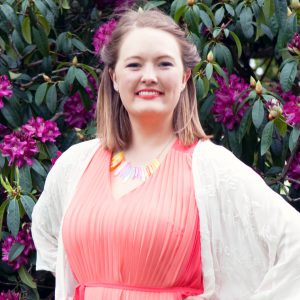 Helga Bryndis hails from Reykjavik, Iceland. She started working in the film industry when she was 17, mostly in the Icelandic advertising and international production service before moving almost exclusively onto London-based productions, and graduated with her B.A. (hons) screenwriting & producing degree from London School of Film, Media and Performance. During her time in London, Bryndis worked on numerous short films and music videos before moving into feature film development for Parkland Pictures, a boutique film sales agency in London. She started her graduate studies at UCLA TFT in 2015.
Bryndis met twins Michael and Paul Clarkson in London and fell in love with their excellent writing. Overdue was first written in 2011 and originally set in a small town in England. Together, Bryndis and the Clarkson brothers worked to rewrite the show for an American market. They're passionate about creating a show that's accessible to a broad audience, while showcasing intelligent wit through references to the world of literature.
Overdue is set in a town that shouldn't have one library but somehow has two, where an ambitious librarian unexpectedly finds himself in the middle of the library rivalry.
Allison Hartel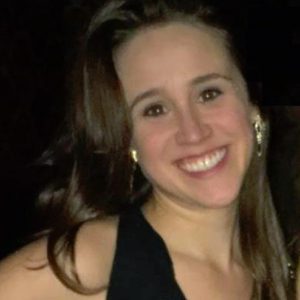 Born and raised in New York City, Allison Hartel developed an early passion for the entertainment world through spending every weekend at the movies and every weeknight in front of the television. She attended Cornell University, College of Arts and Sciences, where she wrote, directed, and produced several short films. After graduating with her B.A. in Film Studies and Classics, she began her career in entertainment in production and development for NYC-based companies Red Marble Media and Start Motion Pictures, and then at Law & Order: Special Victims Unit in its production office and writers' room. Since moving to Los Angeles and pursuing her M.F.A. in the Producers Program, Hartel has interned at Lionsgate Television and Universal Cable Productions, as well as Oxygen and Bravo, where her original digital series is currently in development. She is nominated this year, along with her Producers Program colleagues, for a College Emmy Award in the category of Best Scripted Series, for Sanity, produced at UCLA TFT. As Hartel pursues her career as a television executive, with the goal of producing premium cable dark comedy, she is reminded of a quote by Amy Schumer: "The moments that make life worth living are when things are at their worst and you find a way to laugh."
The Bluffs is a dark comedy created and developed by Hartel and written by James Domachowske. In The Bluffs, two estranged, incompatible sisters convert their alcoholic mother's run-down Hamptons estate into a slapdash rehab center not only to contain her reckless antics and keep her out of jail, but also to treat the inflow of addicts seeking their "professional" help.
Hartel is honored to present at this year's Producers Marketplace.
Linda C. Riedmann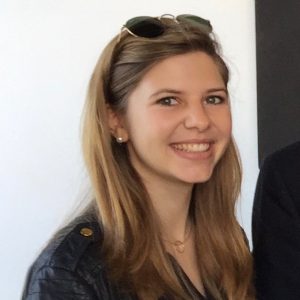 Linda Christina Riedmann is a producer originally from rural Austria. She obtained her B.A. in film studies summa cum laude from King's College in London where she focused her research on the politics of representation in media. During a student exchange at UCLA in 2014, Riedmann discovered her passion for film production and the film business. In 2015, she was accepted into the Producers Program. Since then, she has interned at Rat Pac Entertainment, Film Nation, Fox Searchlight and Participant Media. She has produced a three-part TV series nominated for a College Emmy Award and has worked on short and feature projects under James Franco. As a producer, it is her determination to encourage open-mindedness and critical thinking through the content she champions and to push the boundaries of what is considered possible. Her thesis project, The Color Red, is a character-driven feature drama about a reticent architect's search for a happy and productive life amidst the burden he was born with, an attraction to children. Putting aside the topic of abuse, The Color Red is an examination of identity as a product of our thoughts vs. our actions in relation to a group of people invisible in society: pedophilic non-offenders. 
Jennifer Young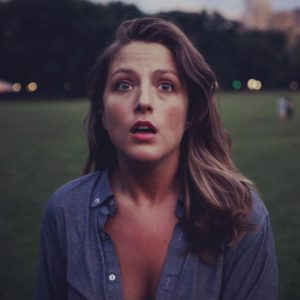 Jennifer Young is a producer who is currently finishing her M.F.A. in the Producers Program. She will be graduating in Spring 2017.  She received her B.A. from Hunter College in 2015, majoring in creative writing and film genre studies. Young is a character-driven creative producer and writer who gravitates toward gritty material with supernatural or horror high-concept twists. In 2014, she produced the short film Sons of the Devil, based on the critically acclaimed Image Comic for which she also served as editor. In 2016, she began work co-creating and writing a comic series called Cannibal, published by Image Comics in October 2016. In May 2016, she produced a live-action teaser based on the comic. This past year, Young completed internships at renowned horror-centric production companies, Blumhouse Productions and Ghost House Pictures, as well as NBCUniversal at the network's SYFY, USA Bravo and E! Young is dedicating her life to developing and producing independent films, television and elevated horror that will stand the test of time. She currently lives in Santa Monica with her dog, Vito Corleone…The Dogfather.
Her project, A GOOD MAN, is a multi-character driven crime thriller about a cop out for revenge. Although gambling, violence and redemption are what drive the main characters, at its core it is about a man who will do anything to protect his family. Even if it means getting blood on his hands.